How to Convert Your Audience on Instagram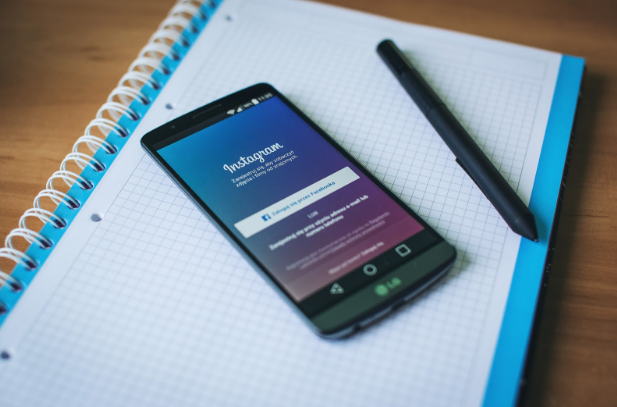 As we all know Instagram is the most growing and prominent social platform nowadays with more than 700 million active users. This has become now an effective platform for business and mostly people use this to grow their business as well.
So this is a great platform which allows you to sell your products and brands and engages your audience with you and turns your audience into customers by doing some relevant steps which will definitely benefit you in your business marketing and product sailing.
Below is the article in which we will discuss some of the steps to convert your audience into customers on Instagram.
1. Optimize your account analytically
Instagram now allows the companies to create a business account which is affiliated with their Facebook page and the business account have some additional features as well which will help you to optimize your account more easily.
The business account has an additional feature in the form of "Contact" button which can be used to call, email or get the relevant directions for the business One more feature which is added in the business account that it tracks the insights of your content and also provide analytical report of your fan following images video clips etc.
The third and last feature of a business account is the promote feature in which you can promote your Ads from your business account as well which will help you to convert your audience into your regular customers. These 3 features are the key points while optimizing your account.
2. Use your link in Bio Strategically
This is one of the most important step when it comes to market your brands or when you want to convert your audience into regular base customers.
Add the link of your website or of your page on which you want the audience so the visitors when visiting your account they can directly have access to your website, brand or the page which you are providing.
This is the most prominent step which is being sued by most of the people nowadays.
Adding the links in the bio section will increase the chance of conversation with the people.
3. Create Relevant And Exclusive Content
Upload the exclusive content daily because this is an important step to attract your customers. And upload of daily content really makes a difference.
Because if you want to convert the audience view into conversions you have to upload a relevant and simple content which will reflect your brand.
Post on different networks like Facebook, Twitter, Pinterest and SnapChat. Just don't rely on one specific network this will not grow your audience effectively and rapidly.
4. Host a Contest
Hosting a contest is very trending nowadays on many Instagram business profiles. This is one of the great technique to keep your audience engaged with your account and by doing this you can even convert their views into useful conversations.
To promote your Instagram contest and increase the engagement on your profile, you can always opt for buying Instagram likes and followers.
5. Make Your account Shoppable
Making your account shoppable increase the no of an audience to your business profile account. And making your account shoppable allows you to create an Ecommerce channel.
6. Direct message
The Instagram platform has introduced the service of DM( Direct Message) for both the personal and for the business profile accounts as well use this service to connect with your customers more frequently.
Communicate them regularly answers their questions and keep them engaged with your business account.
Respond them quickly and do answer their all queries once they get satisfied they will become your permanent customer.
By using DM, you can also ask for their views and suggestions about your brand and ask them to tell how to improve if some modifications are required.
7. Build Your Community On Different Social Platforms
Share your story posts pictures videos etc on different social platforms this will surely help you to find proper engagement of your audience. Post on blogs small webs as well put your questions also respond to people's questions in this way a relation between you and that person will be established which will turn him/her into a useful customer.
If your comments are continuously increasing that means you are doing something right but you shouldn't stop here post more relevant images and videos and ask more frequently questions which you have in your mind and responding to audience is very important in every marketing tip, although we all know that communication is very important in every sort of business.