How to Launch an Effective Online Competition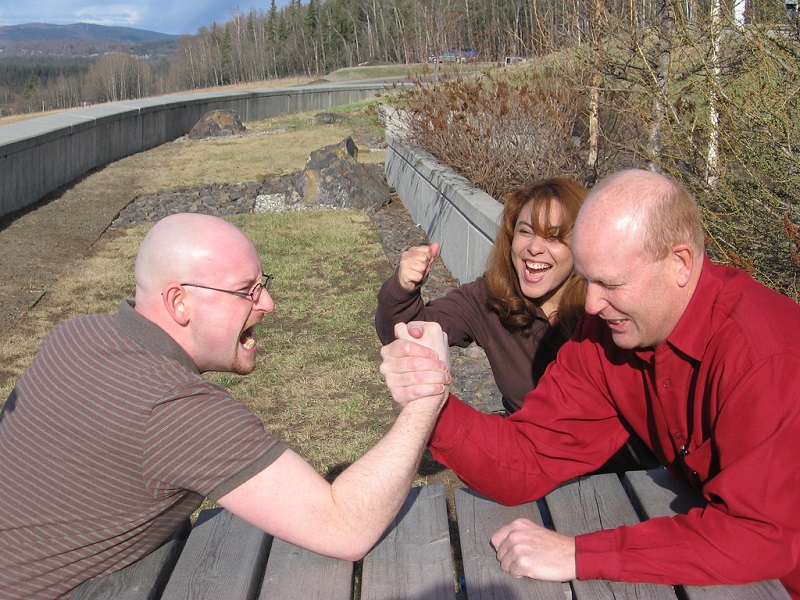 Online businesses often invest vast amounts of time into online competitions to gain more custom or social media followers.
Yet many of these competitions ultimately fail to bring in the customers and new interest they should.
Social media is awash with competitions and offers and it is difficult to stand out and really generate interest.
In fact many small businesses often lose money when putting on competitions by giving away expensive prizes for the sake of a few more social likes and the odd website click, without actually gaining the long-term benefits of added exposure and customer loyalty they expect.
When run efficiently competitions should really aim to:
Drive traffic to your website
Promote  your products
Boost your social media follows
Introduce your products and business to new potential customers
Boost your online sales
Attract return custom
The most common reason promotional events fail is a simple lack of forethought and planning.
Simply giving away your stock and posting a quick social media update is simply not enough to bring the necessary volume of website traffic.
So to ensure your next competition not only accomplishes, but also exceeds its goals, here's how to launch an effective online sale:
What Is the Competition?
What exactly is the competition about?
Are you looking for more likes and followers for your social media pages?
Do you want to get your customers to explore your website?
Would you like customer feedback on something specific?
Plan your competition so it achieves your goal. If you want to increase your website traffic and get people searching through your website to lure them into making a purchase or to generally introduce them to what you do, one example of a creative competition is to hide an image within a product page and ask people to find this image.
This could be a Where's Wally? style of campaign so it forces people onto your site to explore what you have to offer while they are searching for Wally.
Careful Planning
It is all too tempting to simply upload a product image to your social media page and ask your followers to 'like' or share it to win it, and hope your competition will bring you a wave of new business.
We all lack time, but there is no point running a competition if it is not planned with a set of goals in mind and a plan to achieve these goals.
Meticulous and conscientious planning is the only way to ensure your competition pays off.
What will attract the most attention?
Research your competitors or keep note of what other businesses are doing. If you spot any competitions which are successful at generating a buzz and get people involved, analyze why.
You can mirror these methods and adapt it to suit your business. Be creative and think outside the box so you stand out.
Maybe you could make a video or animation or create an interactive competition, try to create something different rather than the simple product image with the words 'Like and Share to win' that we are so used to seeing on a daily basis.
Motivate customers
Conceive of ways to motivate customers to buy or show interest in your other products once they are drawn in by the competition.
Draw your social media following away from the social media platform and onto your website so they are lured in by your other products and see what you have to offer.
Place the actual details of your competition within a blog post on your website rather than through social media – this immediately draws them away from social media and onto your website where you have a chance to entice them spend more time on your website and look at your product range.
For example, when you launch your competition through social media by producing a video, animation, or uploading a striking image – whatever you choose to progress your website to find the competition instructions.
Make Sure Your Website is Complete
If you are making an effort to boost your website traffic and online sales, make sure your website is up to the job.
You will be aiming to lure customers new and old to your site, if it has broken links, an outdated design, spelling errors or missing images, not only will you appear unprofessional, but you will be making a terrible first impression and your goals to gain custom and generally market your business will be in vain as you will not be impressing anyone enough to part with their money and they certainly won't recommend your business to others.
Promote Your Competition
People need to know your competition exists.
It is a marketing tool after all so you must actually advertise your competition.
Pre-Launch Promotion
Generate hype for your sale and motivate shoppers to check back multiple times on your website by making pre-launch announcements.
Not only will this give shoppers something to look forward to, it is also an opportunity to bolster your marketing campaign and drive more traffic to your website and social media page.
Make it interesting and produce teasers. Be creative, a simple status 'exciting competition launching soon' simply won't cut it.
Think outside the box, use imagery or videos, you don't have to spend money to create something interesting.
Targeting Your Audience
One of the biggest advantages of marketing on social media is the opportunity it affords to reach specific consumer groups.
Facebook allows you to pay for advertising so you can target your competition post to a specific demographic.
You can set your own advertising budget and the time it runs for. It is affordable and will allow you to reach out further.
Email Marketing
Don't forget to send out an email to your mailing lists to inform them of your competition, not everyone logs into social media each day.
Like most projects in the business world, careful planning pays dividends when it comes to launching competitions.
Fortunately for business owners, today's increasingly digital consumer landscape makes it easier than ever to connect with the customers who matter most.
So before you rush into your next promotion, take time to consider how you can achieve the best results and attract the types of customers who will keep coming back again and again.
Be different, be engaging and put effort into your competitions to really gain momentum and interest.