How to Build A Solid Online Presence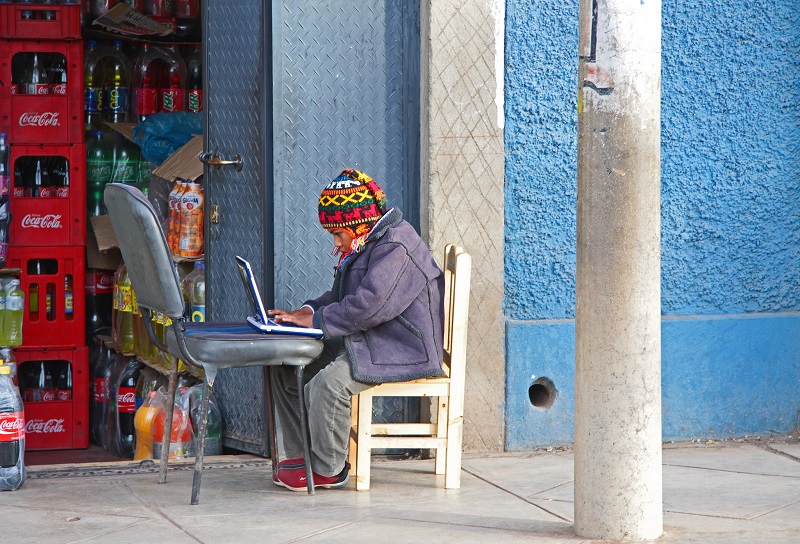 It's a fact of life that if you own a business these days, you'll need to make yourself known on the internet to build your reputation and let others know about you.
Building a solid online marketing presence takes some serious skill and know-how, so for tips on boosting your profile, read on!
Why Build an Online Presence?
Building an online presence is one step in your social marketing campaign; it enables you to get out there in the world wide web and see what people are saying about you, as well as getting involved yourself.
It means you can monitor what customers think about you via obtaining Google alerts, as well as giving you the opportunity to react to conversations and situations to improve and protect your reputation.
People will already be talking about you, your brand and your competitors online so if you're not online then you're missing a great opportunity to get involved!
To build yourself an online presence you'll need to become familiarised with online platforms that are relevant to your line of business or customer base.
But, it's also worth getting involved with online platforms that are well-known and offer you a large audience, so you maximise your presence potential.
Don't Spread Yourself Too Thin
Think about which social networks your customers are most likely to use and start setting up profiles there first.
Social media marketing can be a time-consuming process and it's important for your reputation that you have a strong profile that you use to interact with your customers and ensure their comments are responded to.
It's much better to have only one busy, well-maintained profile than to spread yourself too thin over multiple networks and leave your customers ignored and disenfranchised.
[alert-note]A good post here on Forbes about "A Beginner's Guide to Establishing an Online Presence on a Budget".[/alert-note]
Personality is Key
You'll need to create a profile of your company to go on these sites.  This offers great marketing potential, so it's absolutely essential that you take time and effort to get this bit right.
Complete all the sections required to build a full, detailed profile.  Make the content lively and engaging; give it a personal, human edge, and it's ok to add a bit of humour as long as it's appropriate and not distasteful!
In fact, showing that you have a personality, can make you more popular with followers.  Choose a profile picture you are happy represents your brand and use it on each of your social media profiles.
This will help you build a consistent persona for your followers.
Play By The Rules!
Aside from creating a profile, get to know each individual site's codes of conduct, ie, the way things are done.
Make sure you follow these, so that you don't stand out in the kind of things that you write.
Yes, you will want to stand out – but not for all of the wrong reasons!
Respond and Interact
Building a solid online presence is very much like building a relationship or connection with your followers or customers.  To do this, you need to interact with them.
If they have something to say about you, then respond to it.  Be careful what you say, however.
Remember, that what you write on one site can be re-posted elsewhere and one little flyaway comment can soon become widespread in the public domain.
Keep a check on privacy settings, so you know what you are letting yourself in for when you do write something.
Don't hide from negativity
If someone criticises you, then try and write in a way that shows you want to rectify the situation, and you take their concerns seriously.
But, if someone gives you praise, it's equally important to show your gratitude and thank them for posting this.
Try to follow up conversations immediately; if you leave it for a couple of weeks you could be well on the way to losing any connections you've painstakingly already built.
Be Content Aware
If you're setting up a blog, or posting your profile or comments on a social media site, be conscious of the kinds of things you include.
Yes, ultimately, the aim is to get as many people to like you and follow you as possible, but there are ways and means of doing this.
Directly posting content about a new product you've got on the market over and over will just smack of being too salesy.  Instead, try to promote yourself in an indirect way.
This could involve posting content that is relevant but is also interesting and engaging and not like you are trying to push a sale onto someone.
Add value to your content with your own opinions and unique take on a story.  Share stories and tips, and direct your followers to other inspiring individuals.
The more genuine you appear, the more likely you will increase your follower numbers and customer interaction.