Why Is Creating Engaging Content so Important in Link Building?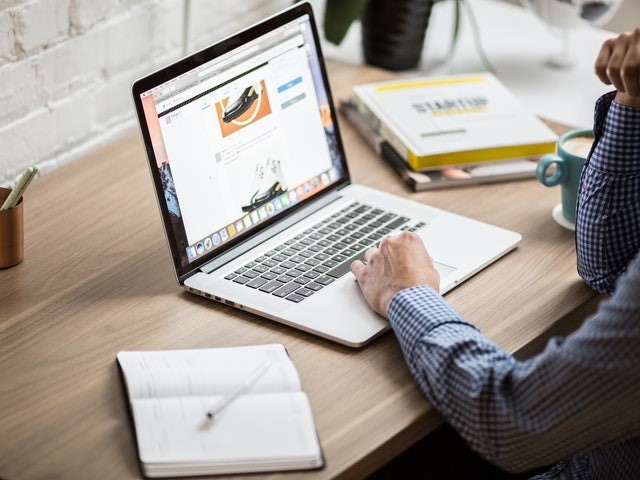 This is a guest contribution by Charles Dearing
Change is the only constant in search engine optimization (SEO.) In fact, if you were to analyze past trends, you will notice that the way you can give your online presence a boost change almost from year to year.
One thing, however, has remained the same over the years: the role link building plays in boosting your digital performance. While the top link building strategies have changed and adapted over the years, this technique continues to be one of the most powerful Google ranking factors.
There are many effective ways to get links: getting your site on local directories and review sites, leveraging partnerships or sponsorships, creating scholarship programs, and so on. A lot of small business owners, however, are not able to see the direct connection between high-quality content and link building. They focus their time and energy on methods that while effective, aren't as powerful as a few strategic, highly engaging articles.
How Link Building and Content Overlap
Link building and content go together like peanut butter and jelly. While great on their own, their true power surfaces when you combine them.
For starters, you can't get quality links from relevant sources without content. Regardless of how ingenious your products are or the amazing user experience your website offers, thought leaders in your niche would think twice before sending their audience to a page that offers little to no value.
Just consider Apple for a second. Although they have massive brand recognition and a top Google position, they don't inundate their customers with just marketing messages. They post relevant news and stories on their official website that other blogs can link to. Moreover, they've even created a special platform dedicated to artificial intelligence and machine learning where they help users understand how some of their features work, how AI will change the face of technology, and what plans they have for the future. All this amazing content they create represent incredible opportunities for link building.
The idea is simple: you can't unleash your full link building potential without creating high-quality content. Sure, you can try to bypass this step and build links by working with a link building agency. The problem is that some of them use black hat SEO techniques that could do more harm than good to your website.
As such, the only safe and reliable way of building links is by creating stellar content that news media outlets, bloggers, and influencers in your niches can't help but share with their audience.
Now, the question you may be asking yourself now is: how can I ensure that the content I create will get sufficient backlinks?
I've asked myself the same thing on my blog and after testing different types of content, here are a few suggestions that may help you out.
Types of Engaging Content That Naturally Attract Links
Not all content types are created equal. For example, webinars, which are great for generating qualified leads, can barely make a significant difference when it comes to link building.  Studies and research, on the other hand, do a terrible job at drawing in traffic but are a link building magnet.
With that in mind, here are the types of content that you should focus on if you want to attract more links to your website.
Infographics
There's a reason why infographics perform better than any other type of content when it comes to link building. Because the human brain was designed to respond better to images and process it faster than text, infographics are perhaps the most engaging type of content you can create.
Make sure that the topic you choose is relevant to your target audience and highly specific. For example, if you're a social media marketing agency, focus on just one platform and create a high-quality infographic. Keep in mind that the content should be valuable, so include interesting facts and statistics in your piece. Make your infographic looks sleek and professional so that you increase the chances that key influencers in your niche share it to their audience.
White Papers
Regular blog posts can help amp up your website's link building potential. But, if you want to build a high-quality link network, then you need to create content that adds significant value to your industry and is worth linking back to.
That's where white papers can come in handy.
Unlike a regular article, white papers provide your audience with a robust research and unique insights about the topic that interests them. Not to mention that you can repurpose them into blog posts, infographics, listicles, and even video content.
Of course, if you want people to link back to your white paper, then you should ensure to provide quality. Offer a new and fresh perspective on a problem your audience is trying to solve. Back up your claims with solid arguments, data, and research.
Although this type of content is rather technical, it doesn't mean that it should bore your audience. Write it in an engaging manner and make sure to format it so that readers can easily scan through it. Last but not least, don't oversell your brand. Yes, it's important for readers to know that you are the creator of the white paper. But, its main purpose is to help your audience solve a problem and persuade them to link back to it, not to advertise your business.
Videos
Video content is taking over the digital space, and for very good reasons. Not only that they are highly engaging, but they also have a massive potential for drawing in links. The question is: how do you stand out among the seemingly endless flux of video content that users receive on a daily basis?
For starters, you need to put yourself in your audience's shoes and understand what annoys and frustrates them or, on the contrary, what drives and motivates them. Use these insights to create video content that is sure to get people's attention and make them want to link back to it.
No one said that building a high-quality links network through content was easy. Perhaps other methods are less demanding than this one and could help you get a few links back to your website quickly. But, if you are serious about growing your business online, then you need to think long-term. And, engaging content is the best long-term strategy for link building.
Featured Image Photo: pexels.com
This is a guest contribution by Charles Dearing