What Are the Best Tech Gadgets for a Commercial Vehicle?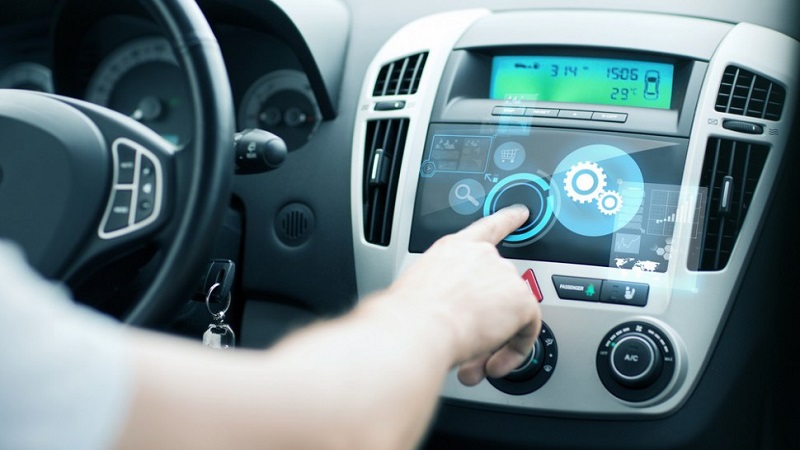 As the new year approaches, business owners might be starting to look at their fleet and asking themselves whether it's time to order more vehicles, and retire the older ones. If that is the case, it's also time to start thinking about the tech that comes with vans, trailers, and cars these days. There is so much to choose from, and so many excellent reasons to have it all, that it can be hard to decide what you really need, and what is just a 'nice to have'. Here are some of the best new (and old) tech that can help your drivers work more efficiently, thus saving you a truckload of money.
Reversing Cameras
Reversing is one of the most difficult maneuvers that drivers must face, particularly if they are driving something big, that blocks the rear-view mirror. Having a reversing camera offers the perfect view of what's happening behind your vehicle, so reversing suddenly becomes a lot less hard work. It means that, instead of driving around looking for a parking space that will accommodate the vehicle, your driver can instead confidently reverse into one much nearer to where they want to be. Perfect. As time goes on, these cameras are becoming more and more advanced, offering multiple angles and even a view from the top of the vehicle. Although when you search for trailers for sale the one you want might not come with a reversing camera already, they are simple to retrofit, so you can buy one separately (and you might even save money that way).
Automatic Steering
There are a few variations on the automatic steering tech that you might want to consider. The simplest (and therefore cheapest) is a system that keeps drivers in their lanes when driving along. If you start to drift over those white lines, your vehicle will automatically take you back where you belong. It could save many a dent, scrape, or worse. You can also upgrade to a system that, much like autopilot on a place, can do your steering for you. They won't take you on a whole journey (we're not talking driverless cars here), but if you have to take your hands off the wheel for any reason, the vehicle will take over for you. It's an exciting bit of tech, and many businesses that need to operate long-haul with their fleet are beginning to use it.
Smartphone Vehicle Management
The ubiquitous smartphone, where would we be without it? When it comes to your commercial vehicle tech, you might be nowhere because the smartphone can now completely manage your fleet for you. Imagine using a smartphone to start your vehicle. To check it's working as it should. To automatically call for assistance in case of breakdown. To give you up to the minute, real time updates on the status of all your vehicle's systems. To feed those updates back to your fleet management office for reporting. Imagine no longer – there is tech out there that will allow you to do exactly that, and then some. For example, in the future there are plans to allow the driver to leave the vehicle, and use the smartphone to park it!