Movavi Slideshow Maker For Mac – Creating The Best Slideshows You Could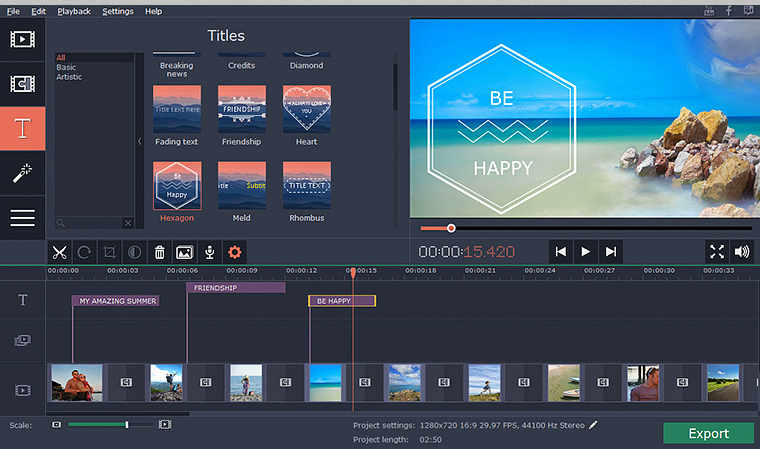 Slideshows are really popular these days for so many different possible projects. If you want to create a wonderful slideshow and you try many of the programs available at the moment you will surely be faced with some huge problems. That is because so many of the programs are really complicated or they do not have all the features you are interested in. Using a highly complex program or one that is way too shallow will not be in your best interest. This is where Movavi Slideshow Software for Mac steps in to offer a helping hand.
Movavi Slideshow Maker was created with a really simple reason in mind: create great looking movies from the photo collections one has. On the whole, what you want to do is upload the images, make setting modifications and the program will end up doing everything else for you in a manner that is completely automatic. The professionals are no longer going to be needed. You can create your own professional looking programs because of the highly intuitive interface and what the software is capable of.
Creating Wonderful Slideshows With Movavi Slideshow Maker
With such a name it is clear that the program is aimed towards creating the best possible slideshows. This does become reality but what is very interesting is how easy the entire process is. If you want to create great slideshows you just have to do the following:
Upload the content – Add the pictures that you want to use (Movavi offers support for all the popular formats of the moment). Add videos and then arrange everything in the order that you want to see in the slideshow. If necessary, cut videos for a better fit.
Add slide transitions – Movavi Slideshow Maker for Mac offers an impressive 100 transitions that you can put between the files you add. If you just want to add the same transition between all slides it can be done with a couple of clicks.
Add music – All popular file formats are supported.
Make final modifications – You can basically make extra modifications to the images like adding text, captions, cropping and so on.
Save the slideshow – Choose out of different video formats that you can save to. The flexibility is high so check the saving features available.
Conclusions
Movavi Slideshow Maker for Mac is a very interesting program for all people that want to create slideshows out of images and videos. People tend to simply give up on the idea since they think that software that could produce great results would be too expensive or too difficult to use. You will be happy to hear that Movavi Slideshow Maker is not like that. All the features that are included are very simple and the overall learning curve for this program is shorter than you may think.
On the whole, we can say that this program can actually create some of the very best slideshows that you ever had on your computer, all in just a few minutes.