Building Your E-Commerce Store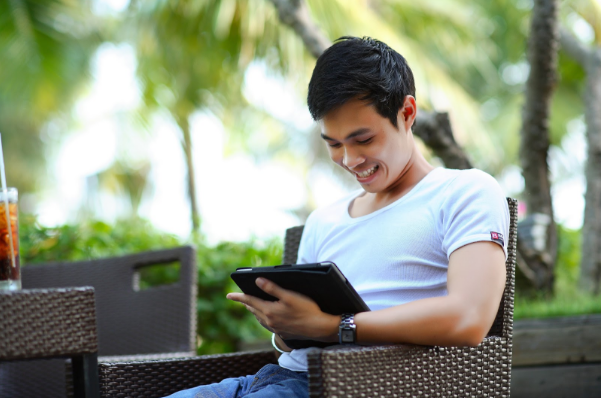 With technology taking over the world It's seems strange to think that some businesses get by barely having any presence online. But any business owner you speak to will say that they don't want to just 'get by', they want to grow and expand and reach more people every day. In this day and age the world is small, it's miniscule even. You can sit on your bed in Michigan and talk to someone in Tokyo in real time with no delay. You can search for literally anything online and get some sort of answer, and not just one link but a good few thousand will pop up. So why would you not take the opportunity to expand your business and reach billions of potential new customers?
An e-commerce store can open up new avenues of opportunity, from reaching customers, to improving your customer interaction, and even expanding your stock base. It is widely accepted that online stores carry more stock than their physical counterparts – so why not take advantage of that? Building your online store can be fairly straight forward, but you do need to have the constant thought of your customers in your mind.
Cohesive
If you have a physical store, then you need to make sure that your online store works with it and not against it. By having two completely different style in your stores, you create a jarring effect for returning customers. You want them to feel the same familiarity and welcome that they do walking through the doors or your store. Use the same color scheme, the same advertisements, and the same graphics.
Content
When preparing your content for your site, think about how you want your store to appear. If your physical stores, partners or products are down to earth and informal, then reflect that in your writing. You also need to think about who is going to be writing your content; with so many DIY web platforms out there, it can be easy to assume that you're going to write the content yourself. And if you do it well then great! But if you make a mistake then that does reflect back on the company. You can always hire a freelance content writer to create it all for you. That way you know the person has experience and will deliver high quality work.
Marketing
With your new online store, you should also be looking at where you can expand your marketing campaign. Advertising your site both physically and virtually is a great idea ;send email blasts to your recurring customers and pop it all over your social media. Use anything from flyers to billboards, too, to further your advertisement. Social media is your best friend in marketing – drum up new clientele by reaching out to customers first. You can create sponsored ads that show to the right people thanks to cookies, create hashtag trends and link everything back to your new online store.
Safety
When you purchase anything in a physical store you are completely in control of your cash and credit cards. No one handles your cards without your permission, and you definitely don't give out your personal information surrounding it. But when you shop online, you have to trust the site that your information is safe and won't be spread across the world. Use software like the stuff developed by https://www.jumio.com/trusted-identity/netverify/ to help keep your customers safe.
Customer Services
Just because you have a FAQ page, (which you should have and can find tips about here https://www.hongkiat.com/blog/design-faq-pages/,)  and your customer has elected to shop online rather than in person does not mean that you shouldn't be looking in having a contact page where they can call someone and talk to a human about their problems. People normally feel better, as if something is being done about their issue or problem when they have the chance to have an interaction with a person.You can add on instant messenger to your site to accommodate people who don't want to speak over the phone, and also to cut out the annoying 'being on hold' situation. It doesn't make too much of a difference if you choose to have a 24hr line or operate on a 9-5 basis, but think about your customers; are many of them in different time zones? If so, allowing them the same opportunities as people who live in the same town as you would be a plus.

Infographic created by GWC Packaging