Why Insurers Are Being Asked to Pay Out Over Lockdown Losses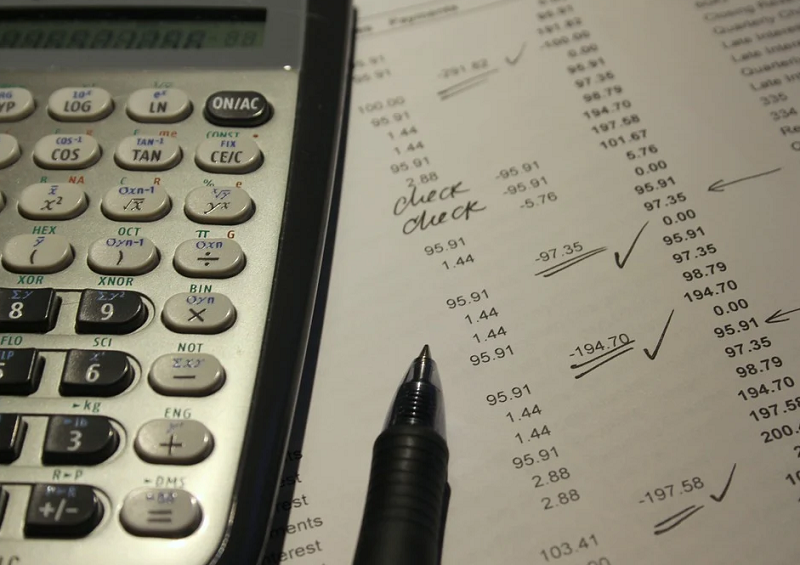 It's been over a year since the Covid-19 outbreak began, a year in which millions of people worldwide have been affected in some way or another. People have tragically lost loved ones, businesses have had to temporarily or permanently shut their doors, and all of us have been advised to stay at home and practice social distancing. While the long-term financial consequences of the coronavirus pandemic are yet to come, it is the short-term impact that we must currently concern ourselves with. 
AM1 Claims Management is a specialist UK financial claims company that helps clients across the country recover compensation damages when they have been mis-sold a financial product or service. In this article, AM1 will talk about how the coronavirus pandemic affects businesses and why insurance companies are being forced to pay out. 
The Affect That COVID-19 Has Had on Businesses
When the coronavirus pandemic became a growing and worrying situation last March, the UK government took decisive action to stop the spread of the disease. This included advising the public to remain at home unless for essential reasons and by introducing strict measures about what can and cannot be done, the reality of which we have since gotten used to as part of day-to-day life. While there are many ways in which we have all been affected by this virus, this article will largely focus on how the restrictions have impacted businesses. 
The restrictions that the government have implemented have severely impacted businesses, small and large, in several ways. The core aim of the restrictions is to stop people from different households mixing with one another. While the regulations have constantly changed during the course of the pandemic, the most severe restrictions within the national lockdown forced businesses to close their doors unless they sell essential products or services. This means that the likes of non-essential stores, hair and beauty clinics, gyms, and leisure centres, to name but a few, were required to close by law. 
The hospitality industry, such as bars, restaurants, and hotels, has been particularly affected by the lockdown regulations, as has the tourism sector. Small businesses especially have troubled to survive during these challenging times. Even when businesses have been allowed to open, restrictions have severely impacted their ability to continue operating and to break even. This includes limiting the amount of people allowed inside at one time, only accepting visitors when they purchase a meal alongside their drink, and so on. 
Due to these restrictions, the income that businesses receive has been significantly reduced. While the government has provided support, such as the furlough scheme which covers a percentage of wages, businesses have still struggled to survive. There are still several costs that they have to cover, including employee salaries, rent, unused stock, and more. It is much more difficult to pay off this debit when you have no income coming from customers on a regular basis. 
Why Are Insurance Companies 
Being Asked
 to Pay Out?
So how have businesses tried to fight their way to survival during this pandemic? As well as securing support from the government and local councils, and adapting to how they sell products and services to customers, businesses have naturally spent hours finding new opportunities to ease their financial issues. One of the avenues that they have explored is through their business insurance. 
At the height of the first national lockdown in spring 2020, several small businesses decided to make a claim through their business interruption insurance policy. This type of policy is in place to cover the loss of income that a business has endured as a result of a disaster. It allows a business to recover and re-open as normal following an unexcepted event, which could include equipment malfunction or damage to the premises. They made the claims under the reasoning that they have been forced to temporarily close their business due to lockdown regulations enforced by the government as a result of Covid-19. 
Whether the business interruption insurance policy covers Covid-19 is not as cut and dry as it seems however, leading a lot of insurance companies to reject such claims. The unexpected and unprecedented nature of this virus only adds to the confusion, and with thousands of businesses affected, it's no surprise that insurers are hesitant to pay out. According to the insurance companies, it was their understanding that only specialist policies are enough to cover the current situation. Even the Financial Conduct Authority acknowledged that there was a concern about a lack of clarity in policy wordings and how the pandemic correlates to business interruption. 
What the Supreme Court Has to Say
Due to the claims disputes and confusion over whether businesses are entitled to an insurance payout, eight insurance companies agreed to join a test case, including Hiscox, QBE, Argenta, and TSA. In UK law, a test case is there with the purpose to set a precedent and provide clearer definition of laws. It was therefore hoped that this specific test case would provide clarity on how the coronavirus affects business interruption insurance. Small businesses initially won the case at the High Court, however it was eventually appealed and so the verdict handed over to the Supreme Court. 
On January 15th, the Supreme Court of the United Kingdom ruled mostly in favourite of the small businesses that were apart of the case. The case mainly looked at two clauses, 'disease' and 'prevention of access', and whether or not they are applicable in the current situation. It was decided that most of the disease clauses in the policies do provide cover for Covid-19. Following this result, it could lead to make business interruption claims being made, and could cost the insurance sector hundreds of millions.