The New Technology That Could Be The Solution To Traffic Jams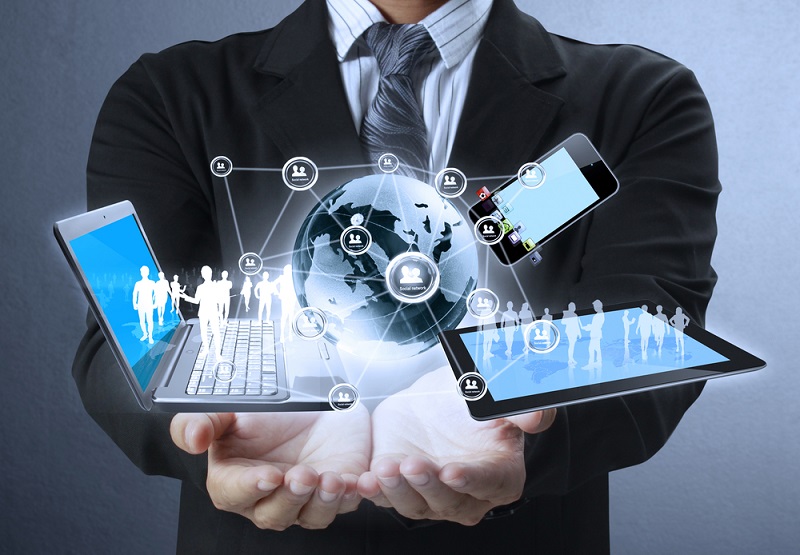 You find it hard to find a driver who doesn't get frustrated by traffic jams – and it is something that happens almost every single day. Fortunately, the motoring world appears to share this concern, as evident by the technology that is being designed and launched, to try and combat moments of gridlock on the nation's roads.
Used van specialist Van Monster has analysed some of the most eye-catching developments that are either with us now, or are forthcoming – technology which could be the solution to eliminating traffic jams from our roads.
A means of communication with traffic light
Audi have an on-going project to try and develop a technology that will act as an effective means of communication between vehicles and traffic lights. Deemed 'vehicle-to-infrastructure' technology — or V-to-I for short — the revolutionary concept will see drivers being informed when a set of traffic lights are about to turn green. It will also act as a means of warning motorists if they won't have enough time to make it through the lights before they turn red.
The technology will be more than just a one-way conversation as it will also make use of the cloud to send safety information and other operational data wirelessly from vehicles to traffic lights. Audi hopes that the technology will be a major influencing factor is reducing the level of congestion on our roads, and reduce the number of road traffic accidents.
Pom Malhotra, the General Manager of the Connected Vehicles division at Audi, commented: "This feature represents Audi's first step in vehicle-to-infrastructure integration.
"In the future we could envision this technology integrated into vehicle navigation, start/stop functionality and can even be used to help improve traffic flow in municipalities. These improvements could lead to better overall efficiency and shorter commuting times."
Buses can now provide traffic updates
The bus that drives the 344 route from Clapham Junction to Liverpool Street in London will be trialed with digital information boards being installed into the back windows of the bus to keep other vehicles informed with up-to-date with traffic news in the area.
The billboards on the back of vehicles will use GPS technology to display the information received from TfL's 24-hour traffic control centre.
Garrett Emmerson, the Chief Operation Officer for Surface Transport at TfL, acknowledged: "This innovative use of one of the capital's most iconic features – the London bus – will help all road users."
If the trial is a success with the 344 route, there are already plans in place to expand it onto the 415 route that travels from Tulse Hill to Liverpool Street and possibly the whole of London.
Are smart motorways the answer?
Many drivers are already familiar with the idea of smart motorways and have already experienced them in action. The concept is to actively manage the flow of traffic on some of our busiest roads. Controlled from a regional traffic control centre and the responsibility of Highways England, the idea sees traffic being carefully monitored so that vehicles have the best opportunity to flow freely along a route.
To get the most out of smart motorways, you should be aware of the following features:
A lane that has a red 'X' in the electronic signs that hangs over it shouldn't be driven along.
The hard shoulder — indicated by a solid white line — shouldn't be driven along unless otherwise directed to do so.
The smart motorway's current speed limit will be indicated by gantries and should be kept to. The speed limit will change depending on the amount of traffic.
Refuge areas should be used for emergencies at times when drivers can travel along the hard shoulder.
Smart motorways are currently in operation throughout the UK, including along stretches of the M4, M5, M25 and M42. Plans are in place to introduce many more across the country.
Will smart cities be next?
NXP and Siemens have put their team together to collaborate on a new technology that could potentially bring an exciting new era of connected vehicles. By making use of in-vehicle chips designed by NXP which are incorporated with smart infrastructure that is being overseen by Siemens, the devices will allow vehicles to talk to each other within a city.
As a result, all of the following could soon be possible:
The ability for traffic lights to turn green when roads are particularly busy.
The chance for drivers to be instantly warned about any traffic jams on the road that they are travelling along.
The opportunity for real-time information about general travel conditions to be communicated straight to vehicles and their drivers.
The capability for drivers to be informed about any pedestrian crossings, stretches of road with lower speed limits or emergency vehicles that are nearby, via a hi-tech dashboard.
NXP and Siemens are both very keen to introduce their technology to real life and are confident that their devices could be ready to launch as early as 2020, though cities will first need to implement the technology throughout their streets for the idea to be fully effective.