Steps to Ensure Smooth Networking at a Business Event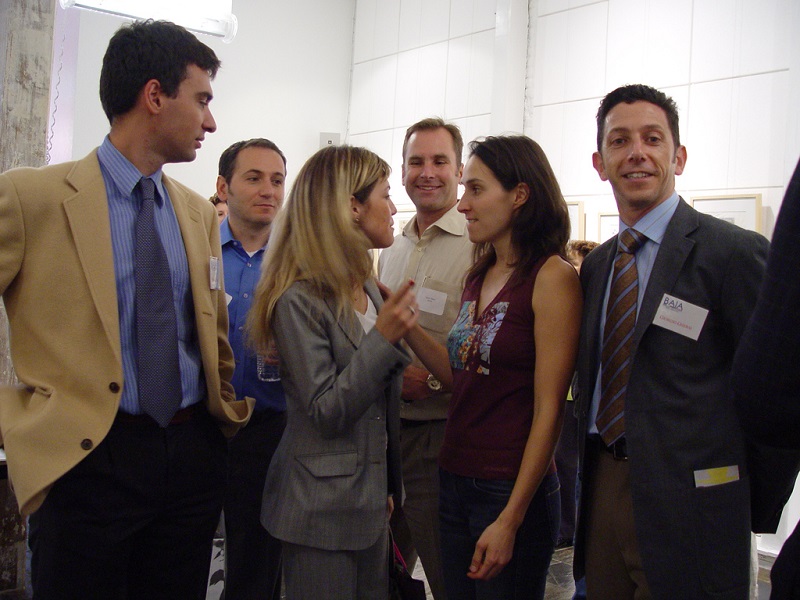 Networking is one of the most important things about any business event. If you get it right, you can generate new clients and partnerships to help grow your business. If you fail, however, then the event will have been a waste of time and you might have potentially scared away a profitable customer. 
If you are looking for some tips to improve your networking activity at your next business event, Staff Badges Direct have you covered with this article. 
Design a Professional Badge
As experts at designing high-quality name badges, of course we must start with this point! Making a good first impression is one of the most important factors you need to get right. If you make a bad first impression, it's all downhill from there. When you first meet someone, one of the first things they will see is your name badge. The name badge is a representation of yourself and your business. It should be professional and reflect who you are, what you do and the style of your business. Poorly designed badges will leave a bad taste while failing to have one at all will make it impossible for you to stand out. 
Hand out a Business Card
A name badge is just one step of networking and it primarily involves being in the moment. But what happens when you depart the event? The relationships you build at the event should be able to grow afterwards. It's vitally important that you design a business card. Like a name badge, the business card should reflect you and your business in a way that's most suitable. Always take more business cards than you think you will need in case of a larger turnout than you predicted. Carry your business cards in a sensible way that allows you to hand them out on the fly instead of fumbling into cases and bags. Ideally each person who is representing your business should have a selection of cards to hand out. 
Blend Personal with Professional
The key to a smooth networking performance is the ability to balance your personal side with your professional approach. Try not to be too serious but also don't act like the class clown! Building a network requires effort from both sides of the discussion. Show that you are interested in learning about the other person's professional and personal life. Likewise, don't be afraid to open up when someone approaches you with similar questions. It's always good to listen in to a conversation before jumping straight in. Don't make the conversations all about you and your business. Don't forget to smile! 
Take Notes
When there's potentially hundreds of people at the event and your itinerary is packed with activities to keep you occupied, it's perfectly acceptable to understand that you won't remember every person and conversation. After a meaningful discussion with a person or a group of people, take a moment away to note down who was involved and what was said. This will make it much easier when following up on chats in the following weeks and months. 
Follow Up
Last of all, make sure you follow up with your new connections as soon as possible. Once you've returned home and are back in the office, drop them a message. The later you leave it the more likely the connection will drop off and lose interest in connecting with your further.