Staying On Top Of Advertising Methods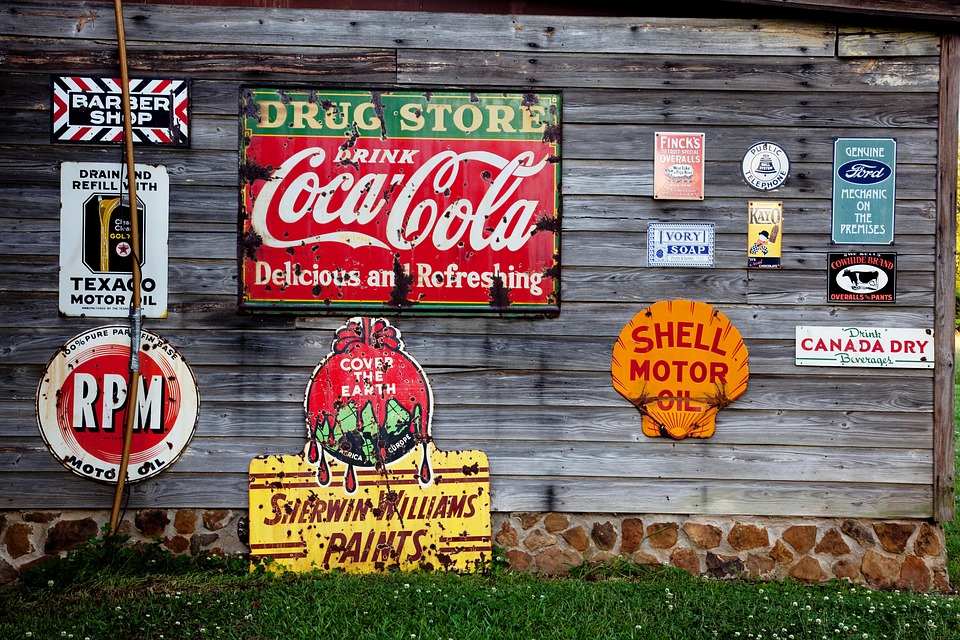 Consumer trends are changing all the time and with this the expectation of how a company should perceive itself increases too. Organisations should be conforming to remain on top to retain their current customer whilst capturing new ones.
This highlights the way your brand is recognised should be one of the core principles of your company. From an online presence to the interior design of your building, consumers are becoming more selective and often only want to associate themselves with businesses that looks 'aesthetically pleasing' — but who can blame them when we live in a digitalised world where visuals mean everything?
We've teamed up with Projected Image, gobo holder retailers, to bring you this short guide on maximising your profits. We will be looking at how signs and new advertising methods can be used to give your business an advantage and give consumers higher expectations of how a company should be.
How far has technology come?
In a technological landscape there is nothing wrong with opting for a traditional approach when it comes to using business signs. Signs are becoming more common and there are countless amounts of reasons why business signs need to become a key focus.
In recent years, projected signs have become increasingly popular for catching the eyes of passer-by's — both cheap to install and cost effective to run. Businesses will be able to simply install a projector, design a custom gobo with an embedded corporate logo and project it against a solid foundation such as the side of the building. Not only that, you can also get your projector to rotate which in turn will generate more attraction as your logo moves around and catches the eye of more passer-by's. One key benefit to projected signs is that if you were ever to rebrand and had a physical sign, you would have to replace this — whereas redesigning a gobo to put into your projector costs next to nothing.
You don't need us to tell you why signs are important, but here are a few stats on why you should continue to do so. Well, there are multiple reasons as to why this is an unmissable asset to your company. One of these is that it is one of the most effective ways of almost-free advertising. A case study found that when a business asked its customers how they found out about the business — 50% said by its signs. Other methods of promotions were used such as word-of-mouth (33%), newspapers (9%), Yellow Pages (6%), television (1%) and radio (1%) but didn't deliver the same results.
One in three people see a business sign when they're walking down a high street, so it's important to grab the attention of those that do come across it. Another statistic which highlights this is with 35% of people seeing signs whilst they're passing, it's important to make sure that your sign stands out to everyone — walkers and drivers alike. Investing in an illuminated sign can add immense value to your business and can run 24 hours per day to ensure that it is seen by anyone and everyone — using LED technology which is extremely cost effective and simple to read.
With 85% of customers living or working within a five-mile radius of your business, you'd be a fool not to promote your through the use of high-quality signs. They can propel your organisations message even further as often regular signs lack depth and modernism which has made them a thing of the past.
The growing rate of business signage
It is a common misconception that signage is an excessive asset to incorporate into your business. Research found by FedEx however suggested that 60% of consumers said that the absence of a sign deterred them from entering a store. 50% of people said that signs that were of poor quality, misspelled or had missing letters prevented them from entering the premises of a business.
The difference between being successful and failing is to do with how your business is perceived — with 68% of consumers believing that the look of a sign reflects the quality of its products or services, highlighting that this is an invaluable asset to your business. New sign trends and technological innovations have highlighted that it's more important than ever to ensure that your brand looks its best at all times.
When looking at the greater picture, the same source found that 76% of consumers entered a business they had never visited purely because of its signs — highlighting that it's a lucrative option that can't be missed. By maintaining your image externally, you can reap the benefits internally.
Signs wield some influence when it comes to attracting more customers, with 75% of consumers admitting that they had told other people about the business and pointed them in the right direction purely because of its signs. Because of this, 60% of businesses said that they experienced a positive increase on sales — with an average of 10% after changing the design and enhancing the corporation's image and by meeting the expectations of their target audience.
Set aside some of your budget that you will spend on your signage. Assigning a budget to new signage for your business will show your customers that you care about how your business is presented to the world — people will become intrigued and want to find out more about your organisation which will potentially lead to an increase in sales; especially for start-up businesses.
Signs are proven to increase the amount of bodies through your door, they're a good way of telling people about sales and discounts without meeting them face to face. Therefore, if you are struggling, start-up businesses often find it a struggle to get people through the door, but one study has suggested that signs attract 50% of their new customers. If your business is unknown, you want to ensure that your sign design stands out to every passer-by. Often, start-up organisations do not like the thoughts of initial investments, but it should be thought of as a necessity that can improve the company across the board as it could potentially save you from falling at the first hurdle.
Another way that signs can help promote your business, is bringing a wider audience in if your business isn't in a prime location. Research has found that around 35% of the public wouldn't know your business was there without a sign which could have huge implications and make it more difficult for you to bring awareness to your company in the local area. Communities often like to support businesses on their endeavours, but how can you expect this of them if you don't make yourself completely visible to the public?
Food chains that installed a monument-styled sign, which is a freestanding structure usually designed rectangular, found that the average increase in sales revenue was 9.3%. Similarly, when a large pole sign was installed profits grew by 15.6%. However, each business may require a different type of sign — and each bring in their own set of benefits to an organisation.
Retail stores that placed two directional signs found their revenue growing by 7.7% and those that swapped their storefront wall sign with a larger sign witnessed an 8.9% growth which evidently validate our case on company signs. When a chain identity was added to a shopping centre's sign listing all of the stores — profits grew by 8.6% for retail stores.
Sources:
https://www.lhsigns.com/some-statistics-on-why-signage-is-important-for-your-business.html
https://brandongaille.com/27-striking-statistics-on-effective-outdoor-signage/