4 SEO Tips to Improve Your Website (+ SEO Secret Revealed)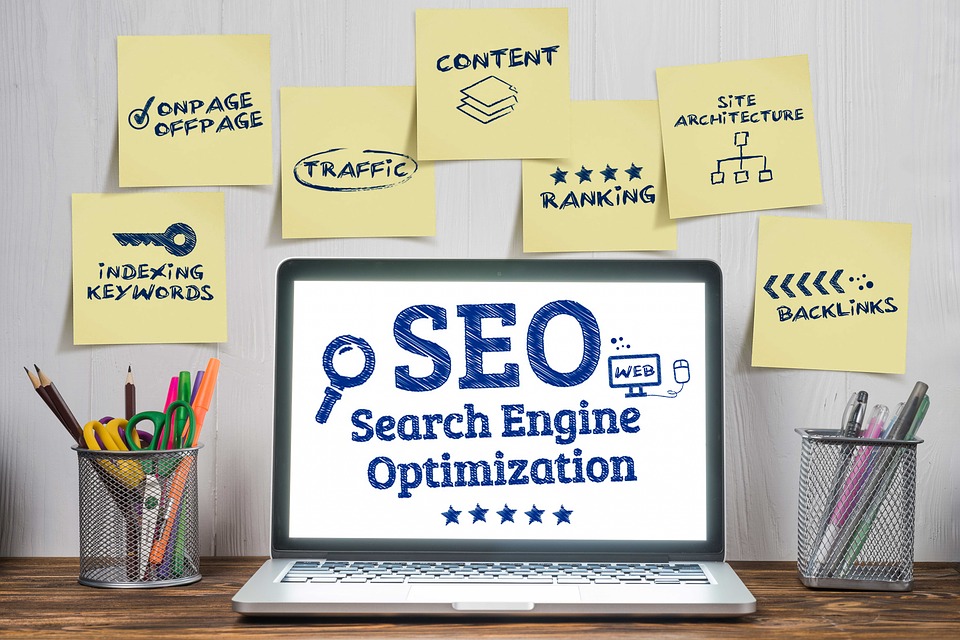 Search Engine Optimization (SEO) is the practice of making your content rank well in search engine results.
From a SEO point of view, there are two primary areas you need to consider : on-page optimization and off-page optimization.
Basically, there are things you can do on your site to help your rankings, and things you can do off of your site to improve rankings.
The most important aspect of search engine optimization is getting links to your site.
The more frequently your site appears on search engines the more visitors it will receive: this is called organic traffic.
This is a list of SEO tips that you can follow or consult in order to improve your blog and get better chance to have good results in search engines.
1. Check out your competitors
The web is a powerful place where you can find out a lot of information about anything or anyone, and this includes also your potential market competition.
You can learn a lot from their profiles: not also for the keywords that they use, but think for example at their site layout, the products that they offer, their content, their SEO, etc.
Here are a few tools you can use to spy on your competition :
– Alexa: search for a domain and you will get information on how much traffic they have. It is not always accurate, but it is a parameter that most webmasters use. You can also download the Alexa toolbar for your browser.
– Compete: similar resource of Alexa.
– KeyWordSpy: it is a powerful tool for spying on your competitors Adwords campaigns.
– WhoisDomainTools: you can see the owner of a domain and find out who they are, who their host is, their address and phone number.
– Google Alert : you may want to sign up to this Google service, in order to get notified by email whenever certain words are mentioned online. Useful to monitor your brand or your keywords.
Spy on your competitors is good for your business. You can often find out what kind of people visit their sites, how much traffic they get, and generally form a decent view of a potential market and audience.
2. Work on your keywords and backlinks
As already mentioned, the most important aspect of search engine optimization is getting links to your site.
There are two main things that matter : the quality of the site where the links is coming from and the anchor text used for that link.
Of course, if you are trying to rank for your keywords, you want to get links that use your keywords as the anchor text, like for example, "best organic cannabis growing". And you want your links from high quality sites, because Google measure link quality with a specific system, included in their algorithm. Basically, the more highly Google thinks of a site that links to you, the more value that will flow from that page to your site.
Avoid to purchase cheap backlinks and do not accept exchange link requests from poor sites. What you should do is focus on acquiring backlinks from a websites that are similar to your niche and from high-quality sites.
3. Set up your site to be SEO Friendly
Basically, there are things you can do on your blog to optimize it, make it SEO friendly and that help your rankings like you can see at https://www.smokersvice.com/shop/dab-rigs.html:
– choose a keyword-relevant domain;
– include your keywords in your title;
– include your keywords in your content (in headings, throughout the text, in images alt tags, etc.);
– include your keywords in your meta description and meta keywords.
Here's a list of three things that you should AVOID :
– any unnecessary or excessive use of coding on a page;
– any use of JavaScript's in the content area;
– any use of flash objects on your site.
4. Content is the King
Google algorithm gives so much weight and importance to the quality of the sites that they crawl. Its goal is simple: to give people the most relevant answers to their queries, as quickly as possible.
You mayunderstand why high-quality content is important. So, be sure to have good, well-written and unique content that will focus on your primary keyword.
Write your articles for your audience, not for search engines. Make sure you write descriptive and in-depth articles, as search engines like well-researched posts.
Use heading tags to mark important text (H1-H6): make sure you use the H1 tag in your content. Don't use large size images, but instead, optimize them like you can see at West Coast 420 Express.
A nice tip: if you have already used a lot your keywords in a post, try using synonyms of your targeted keyword in this content.
SEO Secret Revealed
Here you can read a list of factors that influence the rank position of the websites in the search engines :
Number of backlinks to your site
Quality of the links to your site
Anchor text of these links
Number of web pages
Age of your website
Website structure
New content on your site
And the secret is…..Be patient, because SEO is not a fast process, above all if your keywords have a lot of competitors, you will need time to rank well in search engines.
Do you have any other suggestions, ideas or considerations ?