A Handy Guide to Payment Methods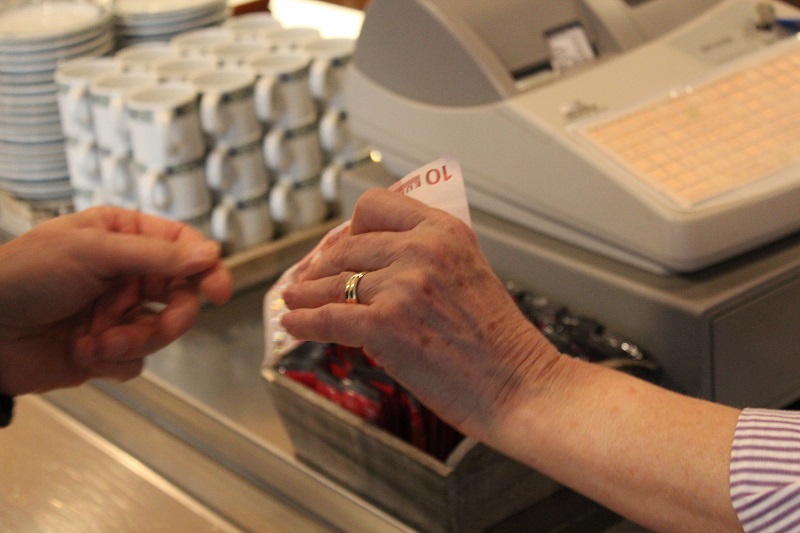 Whether you're buying online or offline, there are plenty of ways to pay for the things that you purchase.
This guide gives you a brief insight into some of the most popular payment methods and the benefits and drawbacks of each.
Cash
Paying in cash used to be the most popular method, but now it's becoming less and less common.
You can still pay for your purchases with cash if you're buying offline, but it's obviously not a viable online option!
If you send cash in the post then you've got no protection if it goes missing, and if you're buying something from a shop then it's difficult to have the exact amount of money on hand.
If you have too little then you'll be unable to purchase everything that you want, and if you've got too much then you'll end up with a purse full of change that will probably be wasted on items that you don't need.
Cheque 
Cheques, likewise, are decreasing in popularity.
They're safe to send though the post, and it's possible to date a cheque so that it can't be cashed immediately which is useful in some cases, but once a cheque is cashed it typically takes around three or four days for the money to appear in someone else's account.
During this time, nobody can use the money.
If you're buying online then you'll find that some shops will accept cheques, though they won't send anything out until the cheque has cleared.
BACS Payment 
If you want to send money instantly (or almost instantly) from one account to another, then a BACS transfer could be the way to go.
Using the recipient's bank account number and sort code, you can send money straight from your account to theirs.
It's a safe and secure method, as long as you don't get their account number wrong!
They'll get the money almost immediately, which means that they don't need to wait for a cheque to arrive in the mail or for it to clear after they've paid it in.
Direct Debit 
Direct debits are typically paid using the BACS system, but with payments made on pre-arranged or regular dates.
Money is sent instantly from one person to another, without the need for manual intervention.
Direct debits are a great way to pay any regular bills, ensuring that the payment happens automatically and you never miss a deadline.
Direct debits are very easy to set up, and you can sign the relevant paperwork online or offline.
Then, companies can take regular payments (such as membership fees and insurance instalments) without any additional effort on anyone's part.
Payment amounts can be changed by the company that you're paying money to, as long as they've informed you of the change, which means that they're ideal for paying bills that might vary over time (such as your gas or electricity bill)
Under the Direct Debit Guarantee Scheme, you're protected from companies taking payments that you didn't agree to. 
Standing Order 
A standing order is a lot like a Direct Debit, and also ideal for regular automatic payments.
However, a standing order isn't suited to payments that vary.
Instead, only you can set up a standing order and only you can make changes, which means that they're typically best suited to paying bills and membership fees that remain exactly the same every month.
Standing orders can also be used to regularly and effortlessly move money from one account to another, which is why some people use them to transfer a set amount of money from their current account to a savings account on payday. 
PayPal 
In order to receive money, an individual or company must have a PayPal account.
Payments can be sent by people without an account, using a credit or debit card or a BACS payment straight from their bank account.
Payments sent through the PayPal system are stored in someone's PayPal account until they choose to use or withdraw their funds. Money stored in a PayPal account can be used to make purchases wherever PayPal is accepted, though funds can also be transferred to a bank account.
PayPal can be used for one-off payments and direct debits, and as your bank details aren't transferred along with the payment many people consider PayPal to be a more secure way to pay.
Card and bank details are stored within your PayPal account, so you need only sign in with a username and password to make a payment.
You can therefore make payments without your bank card by your side, in less than ten seconds.
The downside?
PayPal charges a fee, collected from any received payments, which the buyer or seller will have to cover.
Do you have another payment method that you prefer to use whenever it's possible?
Can you think of any other pros and cons to using any of the methods mentioned above?
Leave a comment, and let me know.