How to Childproof Your Devices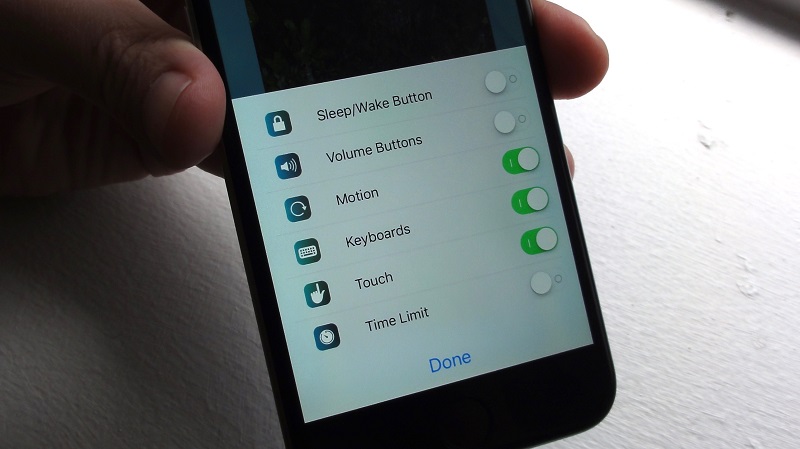 Whether it's your personal phone or tablet, or a laptop or PC that you use for work purposes, 'childproofing' your device is a challenge every modern parent faces. Aside from keeping your apps, data and online payment platforms secure against clever prying little fingers, there's also the challenge of keeping kids safe from content they shouldn't have access to without parental supervision.
Today's children, tweens and adolescents have grown up in a connected world, and as many of us know, they have a natural ability with devices and electronics that often puts their parents to shame! So how can you stay ahead of the game? Here are some useful applications, tips and suggestions to help you keep your kids (and your devices!) safe.
Option one – keep them out altogether
When it comes to smartphones and tablets, the easiest way to deter kids from playing on your device is simply to protect it with a pin, screen lock, or using fingerprint recognition software. Protecting your laptop or PC with a password provides similar protection. This way, you can make sure they only have access when you're around to supervise, and is probably the best option for very young children. If you want your kids to be able to use your device or PC for doing homework or research however, you'll need to move on to option two.
Option two – limit access
Here's where it gets a little more complicated, but if your child uses your device frequently or you have a shared family tablet for example, then it's worth taking the time to get it right. If you're getting stuck with your particular make or model, then remember that the internet is a treasure trove of information! Here are the basics:
Android:
Android tablets have a useful feature called 'screen pinning', which means that kids only have access to apps and features that you have preapproved. You'll find this feature under Settings > Security > Screen Pinning. This is best suited for situations where parents are sharing a tablet with just one child, or children of similar ages.
If your tablet is shared by various family members, then a better option is to enable the Restricted Users feature. From the main app screen, select Settings and then activate Parental Controls. This allows you to set an age limit which will apply to all the content that comes through the Google Play store, including games, video content and magazines.
Apple devices:
iOS has a feature similar to screen pinning known as Guided Access, which you'll find under Settings > General and Accessibility. When you enable a passcode or Touch ID protection in this feature, your kids will be prevented from switching to unauthorized apps without entering the passcode. One of the best things about this feature is that it allows you to set a time limit for the authorized app, so your youngster won't be able to use the device for longer than you'd like them to.
Protecting your laptop and PC
These days it's vitally important for kids to have the opportunity to get familiar with different programs that will come in useful for doing schoolwork, practicing their typing skills, putting together presentations, and learning how to effectively search for the info they need online. But if you're sharing a PC or laptop with them, you also don't want them accidentally deleting important work files or other data!  One excellent way to do this is have all your work files in one folder, which you can then ask your operating system to protect. In Windows, this can be accomplished by right-clicking the folder in question, choosing Properties and then opening the Advanced Features option under the Security tab.
Back up your important data
Even if it isn't the kids who are to blame, hardware can get damaged or stolen, and accidents do happen. Making sure you have a good file backup system – a cloud-based solution is fine for most purposes – is always a good idea. If you're taking critical data home with you from work, then you may want to consider a more thorough backup solution. And in the very worst case scenario, you want to have the contact details of a reputable Raid Data Recovery specialist on hand. Remember that if you suspect data has been lost due to damage or corrupted files, it's always much safer to get in touch with the pros before attempting to recover data yourself, as tampering with the hardware can make the problem worse.
All this said, it's important to remember that we're living in a connected world, and it's crucial for today's kids to develop their digital skills and know-how. If you can allow them access in a way that keeps them from seeing things they shouldn't and that keeps your data safe too, then everyone wins.