5 Quick Hacks To Use Apple's Photos App Like A Pro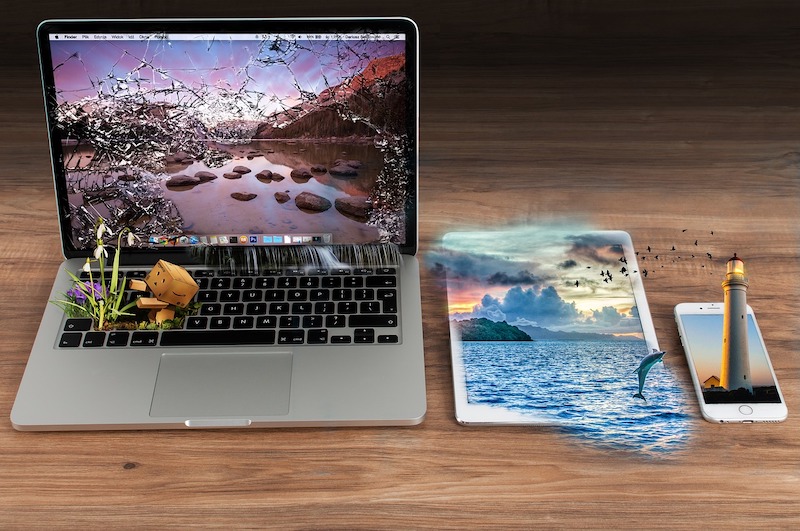 If you often use your iPhone for clicking pictures, you will probably know the basics of the Apple Photos app. It started as iPhoto and has evolved over the years, becoming much more than a basic picture editing tool for Mac, iPhone and iPad users. Every picture you click with the device automatically files into this app. Further, it brings a host of features that make it an exciting option for Apple device owners. It makes sense to learn more about the features and use them for enhancing your experience. Here are some quick hacks that will enable you to use Photos like a pro. 
Hack #1: Start with the basics
Before exploring the features and functionalities of the app, every user needs to start with the basics. It shows four tabs on iPhone navigation. The "Photos" tab shows the pictures on your device, so you can use it to favorite, hide and delete them, view them in chronological order and create albums. With "For You" tab, you can access Shared Album activity, Memories and the best moments from the library. "Albums" displays the albums, both created by you and for you (such as WhatsApp and Instagram). The "Search" tab enables you to search for photos and even filter them based on keywords, people and places.  
Hack #2: Edit your photos
You can select the images in the library and flag them as favorites or rotate them by clicking the relevant button on the toolbar. Alternatively, you can also use shortcuts in the Image menu. The latest app version is far more user-friendly as compared to the one in the macOS Sierra version, which required manual loading of adjustment tools. Now, you can immediately access them in the Adjust tab and go ahead with the edits.  
Hack #3: Organize photos
If you have been using a device for some time, there are good chances that you may have gathered thousands of images in it. Thankfully, this app can be helpful to organize your photos regardless of the number you have on the device. It offers useful organization features, including the ability to switch quickly between libraries and even merge them together.  
Hack #4: Delete unnecessary photos
Over time, your device will have many photos you wouldn't want to retain. Also, there are duplicate photos that you need to get rid of. A deleted photo will continue appearing within Recently Deleted of the Albums section and delete automatically after a month. You also have the option to delete them permanently if you are sure that you wouldn't want to recover them later. 
Hack #5: Share photos
Another great thing about Photos is that it lets you share single or multiple images easily through its settings.  It even suggests the people you may want to share the pictures with. At the same time, you can share them by sending a link in Messages. You also have the choice to send across the image as automatic, an iCloud link or an individual option.  
Photos has amazing features, but you need to know them well enough to make the most of the app. These simple hacks have you covered, so do use them the next time you click, edit or share pictures with your Apple device.