3 Ways to Make More Money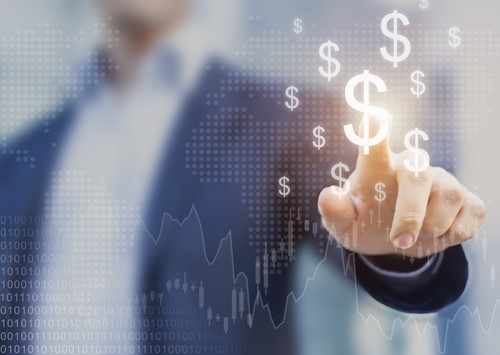 If you're like most Americans, you could use some extra cash. One in five Americans isn't saving any money, a Bankrate survey found. Just 16 percent are saving at least 15 percent of their income, which is the minimum amount recommended by financial advisors in order to save up enough for retirement. When asked why they're not saving more, 39 percent of Americans say it's because their expenses are too high, while 16 percent say their job doesn't pay enough.
If you're finding your income level isn't as high as you need it to be to offset your expenses, there are steps you can take to earn some extra money. Here are three ways you can increase how much money you make.
Seek a Higher-paying Job
The shortest path to higher income may be through your current employer. About four in 10 people who ask for a raise get the amount they requested, a Payscale study found. You can increase your chances of getting a raise by doing some research into what others with your job title are earning at other companies, so that you can make a realistic request. When approaching your employer, make a case for why you deserve a raise by emphasizing what value you add to the company, citing specific numbers such as productivity statistics if available. Practice in front of a mirror first, and choose your timing so that you catch your boss on a good day.
You may find that you need to consider work at other companies in order to increase your income. Whether you're seeking more income from your current employer or another company, one way you may be able to earn a higher-paying job is by pursuing education to increase your marketable skill set. For instance, you may able to increase your market value by taking an online certification course that adds an in-demand skill to your resume.
Start a Part-time Job or Business
Another way to increase your income is to start a part-time job. You can look locally, or you can seek remote work from home. Many companies now offer part-time work-from home job opportunities. Some examples of part-time work you can do from home include working as a virtual administrative assistant, transcriptionist, customer service representative, or corporate English trainer.
You can also start your own part-time business. For instance, Amway offers opportunities for entrepreneurs to start their own business selling quality health, beauty, and home care products. The company also provides training in marketing, sales, and business management strategies. You can also start a part-time business driving for a ride-sharing service such as Uber, renting space as an Airbnb host, or doing freelance work such as writing, graphic design, or web design. Or you might consider starting a family-friendly business such as growing food for a farmer's market, making crafts to sell online, or dog-walking.
Invest Part of Your Earnings
Investing can be another profitable way to grow your money. Your personal income can act like a second business if you ration your spending in order to make smart investments. If you're trying to build long-term savings for retirement, the best place to invest your money is to start by maxing out your employer's matching 401K savings plan. You can then start pursuing options such as Traditional and Roth IRAs, HSAs, SEP IRAs, and brokerage accounts.
If you're looking to make money with a shorter-term investment, you can invest as little as $100 in a savings account. Other ways to invest small amounts of money for profit include using a robo-advisor service such as Betterment, lending money at interest through a peer-to-peer lending network such as Lending Club, or playing the stock market through an online platform such as Scottrade.
Seeking a higher-paying job at your current employer or a new company can be the fastest way to increase your income. You can also supplement your income from your regular job by taking a part-time job, such as working from home, or by starting your own business. Investing part of your earnings is another way you can build long-term savings or generate short-term profits. Use one or more of these strategies to increase the amount of money you earn and build a comfortable nest egg.