The Secrets Behind Keeping A Hotel Busy All Year Round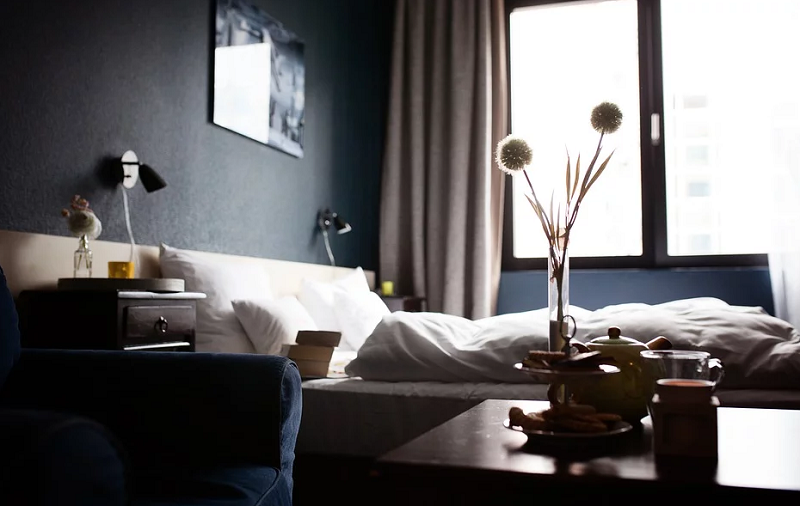 With the restrictions of work and school breaks, most holiday makers choose to get away in the summer period. However, with crowds of tourists and hiked prices, the more money–savvy among us will opt for an off-season getaway. There are many perks of choosing an off-peak holiday including a quieter atmosphere and discounted prices. Despite these perks however, hotels can find it challenging to fill up their rooms during the low season. Along with Cairn Collection, we are going to look at some of the tactics employed by hotels to maintain the tourist footfall during these busy periods.  
Customer loyalty 
Impress a guest once and they could soon turn into a regular visitor. If you provide a personal experience and really take your guests' needs into account, they will want to return time after time. Furthermore, word of mouth can be a strong influencer. Loyal customers who enjoy your exceptional service are bound to tell their friends and family about your hotel and this could substantially boost your clientele. 
Once you have established your loyal clientele and target audience, utilize a personalized marketing strategy. Emails and social media updates, for example, are great ways to ensure that your regular customers are up to date on special deal and off-season perks. Now that you've got their attention you can really sell the bonuses of avoiding the busy season. If you're running any events and activities, or your local area has a seasonal celebration coming up, make sure your previous guests know so that they can book again. This is also a great way of advertising flash sales as we will go on to talk about later in the article.   
Location, location, location
Whether you own a hotel in Edinburgh, Newcastle, London or Cardiff, you need to capitalize on the local culture. Tourism faces some inevitable peaks and troughs across the calendar year, so hoteliers should incorporate any relevant events which are held throughout off peak months.  
Even in the winter months there will be local perks to make the most of. The Royal Botanic Garden in Edinburgh, for example, looks just as sublime with a coating of frost on a bright morning. Also, you're guaranteed to encounter far fewer tourists than during the busy summer months. London is known for its constant hustle and bustle but plan a trip in January and enjoy an off-peak rate, during one of the quietest months of the year in the capital. Attractions across the UK's major cities experience a shortfall during the first month of the year, so hotels looking to increase their occupancy during these periods should factor this into their nightly rates.  
It's all in the experience
More and more commonly, guests want a whole experience from their hotel, not just a place to sleep. From providing food and drink offers to offering sessions that sample the local culture, hoteliers aim to provide an immersive experience which rivals the standard overnight stay. Guests are looking more and more for ways to break from the convention on their holidays. An off-season break can sometimes require a bit of prior planning to fill up those quieter days with activities. If a hotel can offer guests excursions to local markets and historic attractions, then they are essentially providing a further incentive for customers to book, along with the appeal of less tourist congestion. 
Even simply providing local tricks and tips and transform your customer experience. Give them a tourist friendly map of the area, let them know about your favourite coffee shop and restaurant. Partnerships with other local businesses are another great way to engage your guests with the local culture. Partnerships with bars and restaurants are likely to boost business for both parties and provide free advertising.  
Flash sales
As previously mentioned, flash sales are a brilliant technique to boost those reservations. Everyone is on the lookout for a good deal as they are so reluctant to part with their hard-earnt cash. Whilst many of us turn straight to online comparison sites, the true deal hunters also look at book direct deals using the hotel's website. Many hoteliers choose to target months like October and November with flash sales, aware of the drop-in families visiting as the school term is well underway.  
Using these tactics, hotels can boost their year-round sales and make sure their rooms are full, even during traditionally quiet seasons. With a little creativity you can turn your seasonal establishment into a year-round success.  
Sources: 
https://www.tambourine.com/blog/how-one-resort-creatively-filled-rooms-off-peak/ 
https://www.offpeakweek.com/blogs/off-peak-skiing-why-to-avoid-skiing-in-february 
https://www.loveexploring.com/news/76150/6-tips-to-book-the-best-off-season-break 
https://www.pandotrip.com/top-10-things-to-see-and-do-in-edinburgh-in-winter-13661/ 
https://www.visitlondon.com/things-to-do/london-by-month/january