5 Tips for Paying Off Student Loan Debt Quicker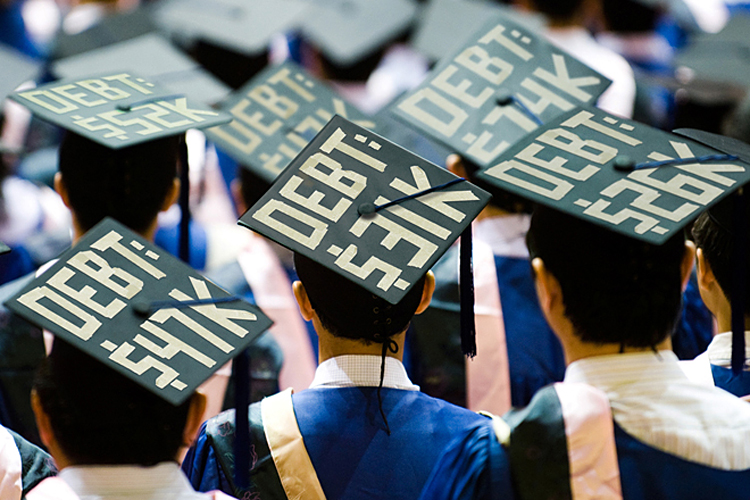 Whether you want to start your own business, buy a home, or get married, having student loan debt can be a considerable roadblock to these plans. You are also not alone if you are in this situation, as a recent report notes that nearly 45 million people in America are saddled with student loan debt, and the numbers are climbing every year as the cost of higher education increases. However, there are ways to overcome this financial burden and increase your payments, which may open doors to other financial opportunities.
1. Make Sacrifices Now for the Future
While most student loan lenders allow for a grace period of six months after graduation and before payments begin, you may want to take advantage and get a head start on your payments instead of buying luxuries like costly cell phones and other gadgets. It is understandable that you want to indulge after working hard to earn your degree, but making financial sacrifices now can pay off handsomely in the near future.
Foregoing the grace period can have several advantages. It can lower interest costs from the outset and put you in a positive mindset for making future payments, especially when you find yourself ahead of the game once the grace period ends. Ask your lender how soon you can begin making payments and how that might affect future interest rates.
2. Invest in a Solid Budget
You cannot pay off your student loans quickly without having an effective budget in place. Limiting yourself to a strict spending policy takes discipline, but you may be surprised how much more you can put toward your loans if you make an effort to stop frivolous spending. Invest in a budget app and use it every day to remind yourself of the limits you have set for yourself. If you reward yourself with shopping or other costly outings, look for other ways to enjoy free time. Exercise at home, take up an inexpensive hobby, or volunteer at a local charity.
3. Avoid New Debt
You might be tempted to open a few lines of credit once you graduate, but this can have a severe impact on how quickly you are able to pay off your student loans. High interest rates, late fees, and inflated monthly payments can all add up quickly, reducing the monthly amount you can afford to put toward your student loans. If you must use credit, find one low-interest card, preferably through a credit union, and leave it at home when you go out so you are not tempted to use it if you go over your budget.
4. Do Not Wait for Payment Dates
You will likely be paying on your student loans once a month, on a set date. However, this does not mean you have to wait until that date to make payments. You can make two or three small payments weekly, and then make your set payment when it comes due. You might be surprised how quickly those smaller payments add up.
5. Look for Discounts Elsewhere
Reducing existing bills can help you save money to put toward your student loans. Use coupons when you buy food, look for online discounts when you travel, and ask your local insurance agency whether you qualify for any discounts that can help you lower your premiums, such as bundling or safe driver rewards.
Looking for entertainment discounts can help you enjoy nights out without having to worry about overspending. Check out Groupon and nightly specials at local venues to help you stretch your budget.
Having student loan debt can prevent you from pursuing your dreams once you graduate. However, with sacrifice, forethought, and wise spending, you can invest in larger or frequent payments that can help free you from this financial burden faster than you thought possible.