Why Millenials are Attracted to Co-working Spaces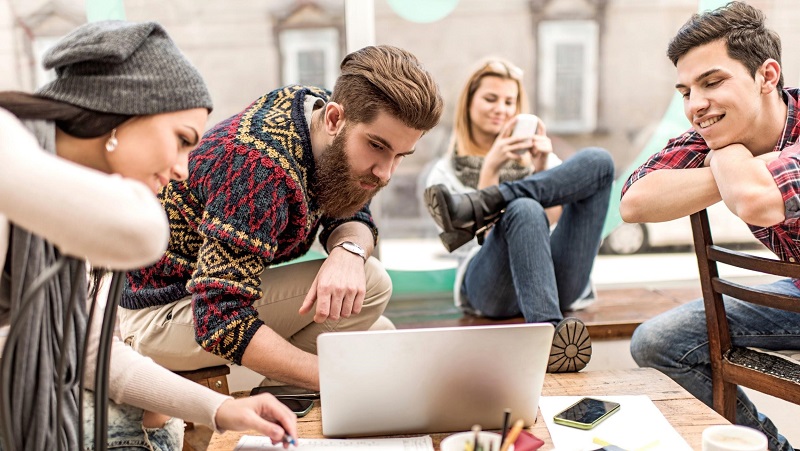 Currently, around half a million people use coworking spaces on a regular basis. Of these innovators and creators, 65% are millennials. This is the term given to individuals who reached young adulthood at the turn of the 21st century. However, the word is often used in a general way to refer to people between the ages of twenty and thirty-five.
Millennials are associated with very some distinct characteristics. It is these traits that are driving the rise of flexible work environments in Australia. The coworking space is wildly popular with this age group, precisely because it offers new ways to think, create, collaborate, and grow a business.
This guide to the benefits of coworking spaces for young entrepreneurs will explain why they are such a big hit in Australia.
A Casual Atmosphere
 One of the major draws for young business owners is the chance to work in an informal environment. Millennials, with their knack for start-ups and bootstrapped projects, are proving that hard work doesn't depend upon hard rules and rigid limits.
As coworking spaces are shared with other tenants, chat, collaboration, and group activities are encouraged. These offices are designed to be experiences. They appeal to millennials because the focus is on the destination. You choose how to get there.
Fully Independent
 Millennials aren't just inspiring changes in the workplace. They're asking big questions about what it means to be happy and whether business success has to come at the expense of personal fulfilment. This is why we are witnessing the unstoppable rise of remote routines.
If you can run a company from any location in the world, do you really want to be tied to one office, in just one town or city? Coworking provides 'drop in' workspaces. However, tenants don't have to make any major compromises on security or stability to enjoy the privilege.
Sharing Economies
 While their parents may have come to success in the 'dog eat dog' world of the eighties and nineties, the global recession proved that this system is no longer suitable. Millennials, left to traverse increasingly hostile economies, are investing in the growth of sharing industries.
With the knowledge that a stronger future now depends on togetherness, they are focusing on collaboration and community-led innovation. Coworking spaces are at the heart of this revolution because they bring together professionals from all walks of life.
Affordable Technology
 It's worth remembering that entrepreneurs in this age group don't have access to the capital that business owners might have twenty or thirty years ago. Coworking providers offer a chance to access world-class software and technology that would otherwise be out of reach.
As the physical space and the resources are technically being shared among all tenants, the rates can be kept very low. Availability is guaranteed, however. Usually, conference rooms, larger meeting areas, and speciality software are the only things that need to be booked in advance.
How to Find a Great Coworking Space in Australia                              
The best place to look for a top class coworking space is in the centre of your city. Melbourne, Perth, Sydney, Canberra, and Brisbane are all home to shared office facilities. They come with impressive addresses as standard, so coworking is a great way to build up your reputation.
Whether you're currently working from your bedroom, garage, or local coffee shop, coworking can give you the support needed to strive harder and achieve more. Take a tour of a shared office in your town and check out the benefits for yourself.
Featured Image: http://www.renegadetribune.com/wp-content/uploads/2017/05/millennials.jpg