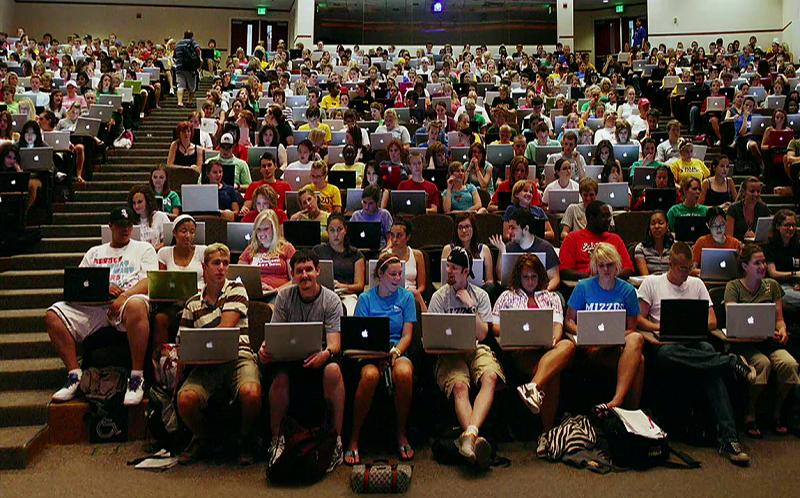 Are you living on a steady budget of cheap noodles and black coffee and can never afford to treat yourself to something nice, whether food or drinks or other essentials?
Do you want more financial freedom to buy clothes and go out?
Then get yourself a bank account and start making some money.
Here are some money-making ideas for broke university students.
1. Make some easy money from selling your old items online
Take that old jacket that you used to love but never wear any more or that book you read once and never opened again – you'd be surprised at how many people will actually be interested in buying the stuff from you that you don't care about any longer.
A key tip is selling your old university books from earlier semesters, too – they are often worth a lot of money.
Find out about local online listings where you can sell your old belongings or get an eBay account and start cashing in!
2. Start teaching your fellow students for a good hourly rate
What subject do you excel at?
Everyone has their strengths and for every subject you are good at, there'll be many students who struggle with it.
Put some notes through your university hallways offering personal tutoring – and ask for a good rate.
3. Start working as a barista
You'd be surprised at how flexible the working hours for baristas are, which makes it a perfect job to do while you're studying.
On top of that, the job as a barista comes with tips.
The better you do your job the more money you will receive, so serve your customers with a big smile on your face!
4. Use your super powers to make money
What are you really good at apart from your chosen university subjects? If you play an instrument, leave notes at local primary and secondary school offering lessons.
If you are good at applying make-up, see if someone (a photographer, a musician, a model) needs a make-up artist.
Are you good at writing?
See if you can find a part-time copywriting job. There is something for everyone – you just need to look hard enough.
Hopefully, you will find something enjoyable and make money off the things that you're good at.
5. Find out what jobs your university offers
Universities offer a lot of jobs to their students.
Professors look for assistants to help them grade finals and sometimes even to compose tests and they will likely need help in the university library and canteen too.
It is a perfect job as it is right where you study: you have to be at your work location most days of the week anyway!