Leasing an Office Space in Minneapolis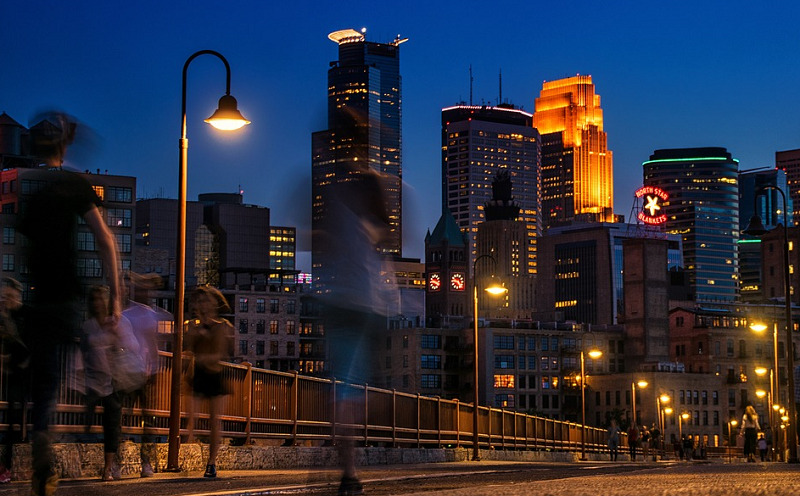 It used to be atypical for a major-league business to shy away from gateway cities, such as New York City and San Francisco. While they remain as top destinations for deep-pocketed conglomerates, some key metro areas have become rising stars in drawing big businesses and emerging enterprises. 
Most notable is the rise in the ranks of Minneapolis as the third best city in America for entrepreneurs and startups. A glimpse of that fact reveals that a torrent of coworking groups snapped up more than 1.2 million square feet of Minneapolis office space for lease, based on a Colliers office market report for the second quarter of 2019. 
Perhaps the prestige of operating so close to many Fortune 500 companies is a factor. And the geographical beauty of the Twin Cities area, with the Mississippi River bisecting it and its abundance of lakes, creeks, and waterfalls, should also be considered. It might just be its top-ranking quality of life that makes the entire state the happiest and safest place in the country. 
Whatever it is that drives Minneapolis' success, it is fueling the city's Big Build project that saw over $2 billion of property investments over the past few years. Now more than ever is an excellent time to grab the ideal Minneapolis office space for lease for your startup or business venture. 
The economic surge brought about by Minneapolis's booming business climate comes with a price—literally.  
Based on current office space lease trends in the Twin Cities metro area, commercial rates for office spaces in Class A buildings have substantially increased in Minneapolis. That would be an average of $32 per square foot while it is only $24 per square foot in nearby St. Paul. For a startup or emerging enterprise, there are two options to cut down on rental costs significantly. 
Seize a Spec Suite
Speculative or spec suites are a recent trend among commercial landlords in Minneapolis. It is now a common practice observed in both Class A and B office buildings, with the main aim of facilitating the tenant move-in process. In tech terms, the idea is almost synonymous with the concept of "plug-and-play." 
A spec suite is primarily a commercial office that got retrofitted to allow a tenant to move in, occupy the space "as-is," and begin operation, all in the shortest time possible. That is a great advantage to most startups because they would not have to wait for construction to get completed.  
Since the landlord will not have to spend any further to accommodate any specifications or customizations to the leased space, then you as the tenant could get a competitive rate with a more generous security deposit.  
When the need arises to expand your area of operation, it would be easy for you and the landlord to either extend the current suite or move to another spec suite within the same building. Hence, a building with spec suites virtually eliminates the hassles and the downtime that typically follow any adjustment or transfer of office space. 
Cop a Co-working Space
The advent of independent and freelance jobs, coupled with the rise of tech startups, gave birth to the concept of the co–working space. With innovation and mobility defining the new generation of professionals, Minneapolis keeps getting wave after wave from its highly-educated labor force. 
Co–working spaces emphasize collaboration and flexibility with the use of shared spaces, furniture, and amenities. Their popularity gets solidified further with their more affordable and flexible monthly terms that attract startups and entrepreneurs. With over a million square feet of space dedicated to co–working, the rates do get very competitive and feasible. 
Choosing to set up a shop in Minneapolis will serve you and your business what could be the best place to be in America. You get to have the politest people around as your clients and customers, and you are putting your family in a city that's alive with music and the arts. Plus, you are setting your business to a better start with the city's excellent office space options.