How Link Building Can Be Used To Establish Your Brand's Authority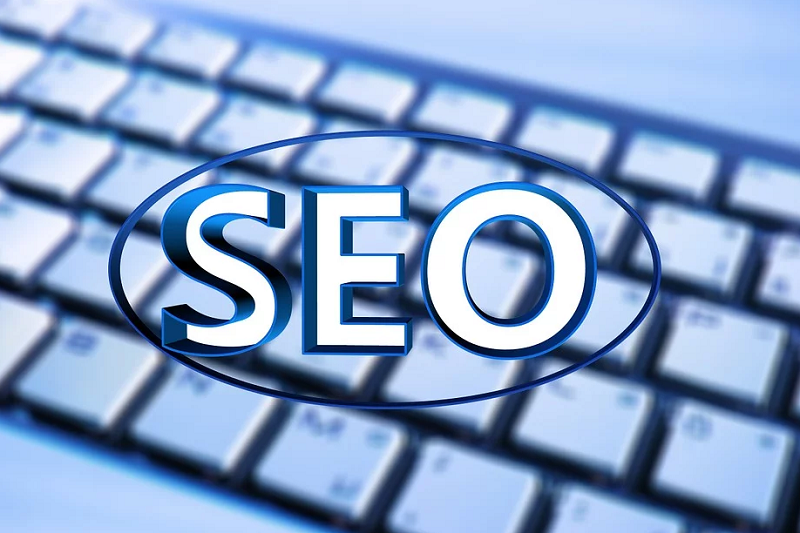 Over the years, backlinks have emerged as the backbone of SEO. Needless to say, you can expect quality backlinks to push your site up the search rankings. But this is just one side of the picture as they do not always guarantee the top spot. Establishing authority is what you need to do if you want your site to outrank the competitors. The only way you can accomplish this is by earning backlinks from authoritative websites and building your brand online. By doing so, you will be able to establish connections with a qualified audience that can help amplify your content and brand. Before delving deeper into how you can use link building for establishing your brand's authority, let us explain the basics.
Understanding the potential of backlinks
First things first, it is important to understand the potential of backlinks. Link building, as the name suggests, is a strategy of connecting one website with another. Obviously, when users click on a backlink on one website, they will land on the page or site it is linked with. This is how an average user is made to navigate on the internet to reach your website. It means that you can use backlinks strategically to land traffic to your site and thus increase the chances of conversions.  
But there is much more to backlinks when you scratch the surface because search engines consider them as one of the key metrics for allocating rankings. Simply speaking, naturally earned, relevant backlinks increase the chances of your site ranking higher. On the other hand, the irrelevant, spammy ones can do more harm than good as they can attract Google penalties and cause a dip in the ranking. So it is clear enough that quality backlinks serve huge potential when it comes to securing high ranking for your website.   
Role of link profile in building brand authority
Now that you know about the significance of the link profile for securing high search rankings, it is time to explain the concept of the link profile and how it can help in building brand authority. Link profile refers to the mix of inbound links that your website has earned. It includes parameters such as the number of backlinks, their quality and diversity. Together, these factors come into play for search engines to understand your site's positioning and decide where it stands in terms of authority and trustworthiness.  
Trust is the winning element when it comes to emerging as a strong contender online. As explained in the blog https://seojet.net/blog/homepage-seo, there is much that you need to do to get the trust of Google if you want to prove your brand's authority. Ensuring a healthy link profile for your website is one of these measures. It indicates to search engines that you are earning your links fairly and while following the right practices. Here are the qualities that you need to prioritize in your backlinks if you want to leverage them for branding. 
Editorially placed or earned links
The importance of editorial links cannot be ignored when it comes to having an authority-building SEO strategy. Basically, these are the links added naturally by websites and pages which want to link to your site. The one thing that can make this happen is great content that genuinely wants people to connect. If you can churn out an awesome piece that is informative and relevant as well, others will be more than happy to link with you by themselves. 
Niche-relevant links
Perhaps the most vital aspect of a healthy link profile is relevance. Obviously, Google will trust the links that come from websites from within the same niche as you are. When someone from another niche links with your site, it will invite attention for the wrong reasons, regardless of the authority and popularity of the linking site. Also, backlinks from topically irrelevant sources are bound to send confusing signals to the search engines about what your site or page is about. 
Relevant anchor text
Another element that you cannot ignore when it comes to building a healthy link profile is anchor text. It helps Google to identify what the topic of the page is about, which makes anchor text relevance as significant as that of the link itself. Bringing diversity in anchor text is the key to acing the SEO game. If you have a number of links pointing to a page with a variation of anchor text, it is likely to reach a higher ranking sooner rather than later. Conversely, too many links with the same anchor text is seen as a spammy tactic and will not help your ranking at all. 
Diversity of backlinks
A diverse link profile is a healthy one from the ranking perspective. If you want your backlinks to fetch you good results in the form of high SEO ranking, make sure that you aspire for an optimal mix. While a good number of backlinks is desirable, the quality of links is more important if you want to build your brand's authority. Ideally, aspire for quality links from niche relevant websites with high domain authority. This can be achieved through approaching niche influencers and pursuing them to publish your content as guest posts on their blogs and provide a backlink as well. 
Abstain from wrong practices
While it is vital to have the right kind of links for a healthy profile, you must absolutely steer clear of certain wrong practices to ensure the same. The most important thing to do is to avoid paid links. You may be tempted to pick them up because they reduce the hard work and add to your profile quickly. But the practice can be very risky in the long run because it can invite serious penalties from Google. Similarly, reciprocal linking and low-quality directory links are some other things that you should not do. 
Following these tips and steps for quality link building can help you become an authoritative brand sooner than you expect. At the same time, it can take you far ahead of your competitors and win the trust of the customers as well.