What To Do And Not Do – When Buying A Domain Name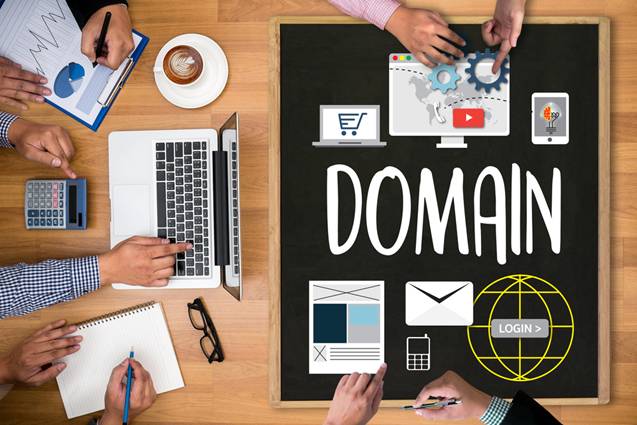 The first domain name ever was registered in 1985. Since then, the number of active domains on the Internet has increased tremendously. According to VeriSign's report note of 2018, the domain industry has seen a 3.5% annual growth, with over 314 million registered domains, this number is projected to continue growing.
Given the importance of having a digital presence in today's technological society, it is the smart thing for your brand, be it a one-man digital agency or a large court conglomerate to its own domain name.
The fact is, owning a domain name registered to your brand is now essential. if you do not currently have a domain name or maybe you'd like some help choosing the right domain name, keep on reading.  This quick guide contains a couple of dos and don'ts regarding domain buying, it is especially tailored to first-time domain buyers. Let's dig in! 
Do's
Register the domain name yourself
When registering a domain, ensure it is registered in your own name. A domain name is like a piece of virtual property – If it is not in your name, you literally do not have the right to use it, which could bring up some issues down the line. It is quite easy to make this mistake as it is not something you really think about – leaving it up your web development team to handle this on your behalf. However, a domain name registered in someone else's name means your website and its content isn't owned by you. There has been a lot of times when a website owner has been asked to pay a huge sum in order to get back a website.
Include a keyword or location
The domain name you choose should feature a keyword. If your business name is somewhat generic or has been registered, adding a keyword or the location of your business might just do the trick and help your domain rank better in SERP's.
Try alternative TLDs
".com" is great but there are so many alternative TLDs available that would work much better for branding a website and certain industries. The major why a ".com" domain extension is all the rave is because it is the most common and most web users would assume your website address ends in ".com" when searching for you online. 
The good news is that Google doesn't consider newer TLDs any less the almighty ".com". This means, your website can still rank high on Google SERPs with a ".food", or a. cafe". 
Choosing an alternative TLD is a great way to keep your domain name short memorable and relevant. For example, if you own a cafe called Chat Nori, cafechatnoir.com is great but using  chatnoir.cafe, is more original and easier to remember. Once you've settled on a good domain name, quickly search if it's not already registered on platforms like Domain Names via Freeparking NZ, and if available, go ahead and get it registered without delay! 
Consider long term registration 
When buying a business domain name, we recommend t you try going for a longer plan. Let's say 5 to 10 years, if you do this, you will not have to worry about a domain renewal. You can just focus on growing your online press presence. Chances are, if you have bought a domain name in the past and renewed them without a problem, you might be wondering why we recommend longer registration –  a lot of web users make the mistake of letting the domain names expire by accident, then they have to buy them back at really inflated prices.
A lot of domain names are paid for using credit cards or debit cards. Pretty straightforward, right? Until you change your account number, bank or your card expires. If your domain registrar cannot debit your account come renewal time,  your domain name registration will expire. Long term registration mitigates this risk. 
Make domain name short, easy to spell and remember 
The domain name you select needs to be able to stand out; a short domain name makes it easy for your business to be found online and increases your website's probability.
Having trouble coming up with a domain name that meets the above criteria? There are thousands of domain name ideas generator you can use. All you have to do is type in a phrase or keyword and it will generate thousands of domain name ideas. You can then quickly check for the availability of your preferred domain name using a domain checker. 
Dont's
Do not – Use slangs
Always choose a domain name that can be remembered and understood by non-natives speakers. Altogether it is best to avoid the use of slangs in your domain name.
Random characters
Simple domain names are easier to remember. Avoid the use of abbreviations, numbers and hyphens in your domain name, this just confuses web users. You can also lose out on a lot of traffic because of spelling errors which are more common with domain names that have random characters in them.
Do not be a copycat
Some websites try to piggyback on well-established brands traffic. For example, using www.lootsuite.com. This may trick some web users into visiting because they assume you are hootsuite.com. However, this will backfire in the long run. When users do not find what they need, they'll leave and this will increase your website's bounce rate and by extension reduce its ranking.
Buzzwords 
It is pretty easy for today's trendy catchphrase or buzzword to morph into tomorrow's awkward catchphrase think "Wazzzzzup ".  Do not jump on fads or use trending phrases that have a short life span and this isn't good for long term branding.
Not researching domain name history or checking for trademarks 
Before purchasing a domain name, it is important that you do some research first.
There are two major reasons:
You do not want to infringe on a registered trademark. Trademark owners can seek legal recourse if they consider your domain name to infringe on their trademark. 

Doing research will help you ascertain if your preferred domain name has been flagged for illegal activities in the past. You certainly do not want your brand associated with that.