Are Online Estate Agents About to Make the Traditional Business Model Obsolete?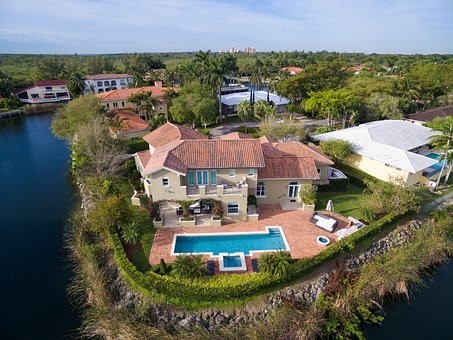 The world is on the move to becoming a global village that connects everyone, wherever they are on the planet to one another through webs of data called the internet.
The revolution is on. And digital communication is taking over every form of endeavour and business we know. The real estate industry is not exempted from this wave; in fact, it is getting caught up in the centre of it all.
While there might be concerns about the digitization of property investments, there are always underlying concerns about every new venture because as humans we naturally resist the notion of change.
However, a move away from the conventional way of doing things does not necessarily translate to an impending disaster. Imagine if we had resisted air travel and stuck with the trusted and traditional land and water transportation methods, we'd still spend months traveling from one continent to another.
Online estate agencies are not by any means a majority out there. A report estimated that only about 3% of UK estate agents are online agents. However, there good reasons to encourage online estate agents, and this percentage is expected to grow up to 50% by 2020.
It makes sense because it eliminates the need to physically visit an agency when you desire to make a sale or purchase of property. And it significantly saves cost.
If you are considering buying or selling a property, the internet offers you a wealth of options. There are many online estate agents, with service offers at lower prices than the traditional estate agents. Indeed, you could save up to £5,000 with online estate agents.
And if you require a mortgage, you can use an online mortgage calculator to determine how much you can borrow to fund your property purchase.
With high street estate agents charging based on the sell value of your property, you are certain to pay more if your property value is high. This means you will part with about 1.5% of your property value to estate agents when it is sold. Online agents offer their services at lower rates.
Online estate agents also eliminate the barriers of distance and time. This is especially important if you are looking to make an investment in offshore property market, as it means you can accomplish the task right from your current location without having to go through the stress of traveling.
Many potential, and already existing investors, however still prefer to enlist the services of a face-to-face estate agency for the sake of confidence – and because they trust who they can see. And there is the problem of a lack of local knowledge.
But the new wave of online estate agents such as eMoov, HouseSimple, Tepilo, Yopa and easyProperty are steadily gaining ground and building strong reputation for customer satisfaction.
Many traditional estate agents are also adapting their services to improve their customer experience by going online. Indeed, about 90% of property sales were made after the customers found it online.
The globalization move means sooner rather than later, more property investors will begin to adopt the use of digital and online estate agents.