All About Exante's Technology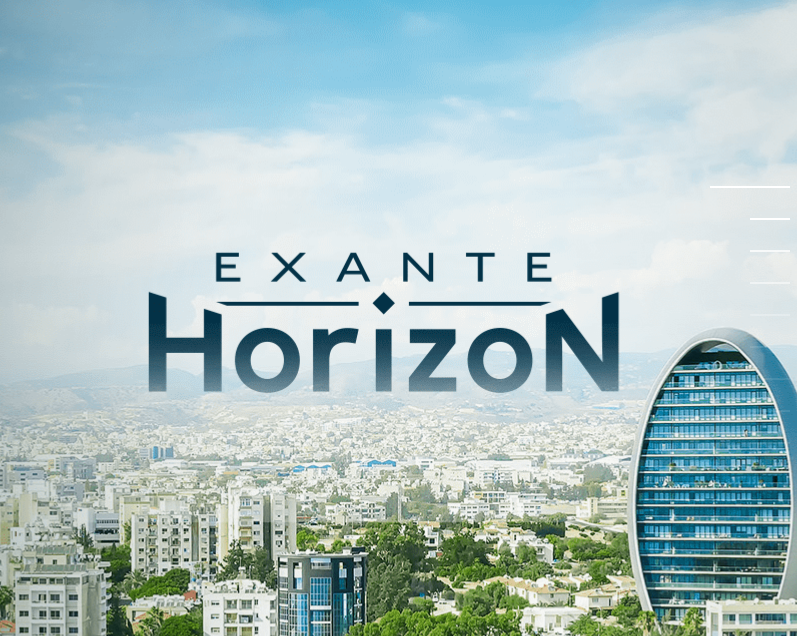 Exante is a leading trading platform and investment firm that offers direct market access to a wide range of instruments – over 600,000 in fact – in a single multi-currency account. It mainly targets professionals in the financial world, such as brokers, traders, and other financial institutions. The firm was established in 2011 by Gatis Eglitis, Alexey Kirienko and Anatoly Knyazev. While headquartered in Malta, the firm has offices in Cyprus, Hong Kong, and London, and is licensed and regulated in all those regions. More specifically, Exante is authorised and regulated by the Financial Conduct Authority in the UK, the Cyprus Securities and Exchange Commission in Cyprus, the Securities and Futures Commission in Hong Kong, and the MaltaFinancial Services Authority in Malta. 
As Exante is an EU-based company, it also must comply with MiFID II requirements. The MiFID II is a legislative framework established by the EU to help regulate financial markets in the bloc and improve protections for investors. In particular, it increases reporting requirements and tests to boost transparency and reduce the use of over-the-counter trading and dark pools. The regulations also target high-frequency trading, so algorithms that are used for automated trading must be tested, registered, and have circuit breakers added. 
As MiFID II extends its scope to financial instruments, this means that if a product is available in an EU nation, it must be covered by MiFID II. This still holds even if the trader wishing to buy said instrument is located outside of the EU. 
Exante's technology
Exante's trading platform assists with providing clients direct access to a wide range of financial markets and instruments in a single multi-currency account. These financial instruments can include stocks, ETFs, bonds, futures, options, precious metals, and currencies, and can be accessed by traders in just a few clicks. Exante further provides clients with a network of 1,100 servers around the world in order to help ensure the lowest latencies and the safe transfer of data.
The great thing about Exante's trading platform is that it works on nearly every electronic device out there. For starters, the trading platform can be downloaded and installed on both desktop and mobile – this includes operating systems such as Windows, macOS, Linux Terminal, Android, or iOS. The trading platforms can also be found as apps on both the App Store and Google Play. This means that traders can keep up with the market anytime, anywhere, so long as they have an internet connection. All versions of the trading platform allow users to access their account balance, trade activity, real-time market data, position overview, bond screener, transfers between accounts and more. 
Exante also provides a web-based trading platform for traders to use. Instead of needing to manually instal and download the software themselves, the platform can instantly be accessible through a user's web browser. These web browsers include Chrome, Safari, Firefox, and even Opera. It provides users with a fast and convenient way to trade, and the platform is incredibly intuitive and easy to use despite being so powerful. The web-based platform lets users visualise their financial data through the use of charts, which can be shared with friends. The web platform also allows for further customisation, as traders can close or open certain modules and panels in casethey find the information too overwhelming or want to see something slightly more specific. 
HTTP API
Exante provides clients with HTTP API which can be used to design fast, sleek and data-rich financial apps. For those who may not know how to code, Exante, fortunately, does provide some apps, which means users do not need to build them up from scratch. For example, Exante offers price alert bots that can show live market quotes, price alerts, financial instruments, and how the current market is doing. These market bots are available through Exante's Telegram,and the bot works for both private and group chats. This makes it a great way to bolster the trading community. 
Exante further has market stickers for all sticker fans out there. These stickers can be added to Telegram so that traders have the ability to share prices of financial instruments and cryptocurrencies. Even better is that the stickers update in near real-time, so when you see them, you know they are or are near the current asset price. 
The trading platform also has exchange rate bots, which allow traders to follow currency rates in real-time. Traders only need to set their currency preferences and follow their live dynamics. Users can also set signals so that they can receive notifications whenever the currency hits a desired figure. 
FIX API
In case you were wondering, Exante also has features suited for algorithmic traders. This comes in the form of trading via FIX API, otherwise known as Financial Information Exchange Application Programming Interface. This is a messaging protocol that is widely accepted and used in the electronic trading industry and was established in 1992. It helpstocreate a seamless flow of real-time data between participants in the market and does not need much bandwidth to transmit. 
More specifically, Exante supports a FIX 4.4-based API that enables quote retrieval, data transfer, and full-scale trading automation. Exante's FIX bridge gives clients the ability to access all markets available, and they can also obtain normalised data from all exchanges. 
Another thing to note is that unlike similar offers from other brokers out there, Exante's solution allows traders to monitor all account activity in the trading platform out-of-the-box, as well as through their own tools by using API requests. That said, it is important to note that orders made from the trading platform interface cannot be watched via FIX. While using a FIX connection is free, LIVE FIX is only available for clients that have accounts with a value of 50,000 EUR/GBP or higher. 
Currently, Exante provides clients with multiple live FIX servers, such as London, London LD4 DC, Moscow DataSpace DC, New York NY4 DC, Germany, and Equinix CH3 Data Center in Chicago. Traders can even connect to two servers at the same time for backup purposes. Live servers work around the clock 24/7, except for daily two-minute maintenance from4:58 pm to 5:00 pm EST.