3 Benefits of Coaching & Mentoring in Business Leadership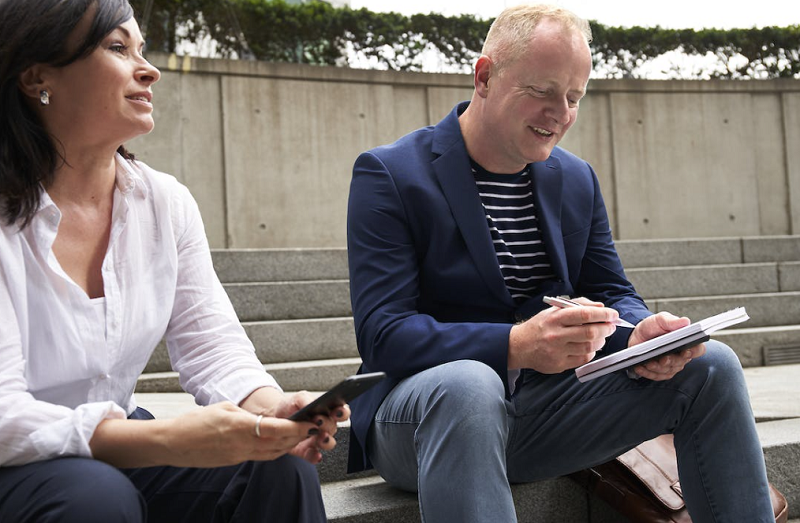 When you think of the very definition of the word' leader,' you think of someone who can command a business like ThriveMD, a group, or even a country. You may also think of leaders known for their tyranny, such as Genghis Khan, Joseph Stalin, or Adolf Hitler. And you may think of more positive and modern-day examples of leaders, such as Volodymyr Zelensky, Jeff Bezos, or Martin Luther King, Jr. The former leaders led through fear, while the latter led through inspiration, helping everyone align toward a greater good. Yet, what Zelensky, Bezos, and King all have in common is that they lead by example, providing informal coaching and mentorship to those who chose and still choose to follow. 
So what do coaching and mentorship mean in business? And how can you apply the positive characteristics of those inspiring leaders to what you do as a leader in your business? Read on to learn more.
Why a clear mission plus coaching and mentorship can help propel your business forward
One of the best ways to inspire employees is by providing them with a clear mission so that they can see how they fit into an organization. Once employees are aligned and on the same path, they can effectively do their job and contribute to the company's growth. But some leaders take it a bit further, helping employees see their contributions and investing the time and energy to coach and mentor. 
Companies with influential business leaders who know how to coach and mentor in everything they do are far more likely to be successful than those who don't. Here's why:
Business complacency is one thing that can determine whether your business will succeed or fail. Think of companies like Blockbuster, Toys R Us, Borders, and Tower Records. These companies should have innovated and focused more on what they had always done. What happened? Their businesses failed, and they are no more. 
A similar concept holds regarding the skills your employees bring. If employees never take steps to grow and learn new skills, they won't likely be able to help you when you need to steer the ship in a different direction. Business leaders that welcome skill development and provide the tools and resources for employees to learn and grow experience less attrition and have more committed employees.
Complacent employees become bored employees. When employees are bored, they stop working as hard. This also negatively impacts their overall disposition and what they have to say about your company. While boredom isn't as bad as experiencing a hostile work environment, it's a close second. 
Leaders who pay attention to their employees' morale and enthusiasm for the business can course-correct when something keeps employees from being their best. Creating good morale within an organization is pretty easy – pay them well, promote work-life balance, listen to what they say, and provide recognition for a job well done.
Prepares employees for change
As mentioned earlier, businesses that need to take steps to stay ahead of the market and change course to align with market demands are destined to fail. When leaders don't teach their employees how to handle change, those employees aren't equipped with the tools they need to manage change when it comes. 
Business leaders who practice transparency and open communication can help employees prepare for the changes that a business might need to face. When employees feel heard, they're more likely to ask productive questions and seek answers that can help everyone move forward.