Money-Making Ideas in New Tech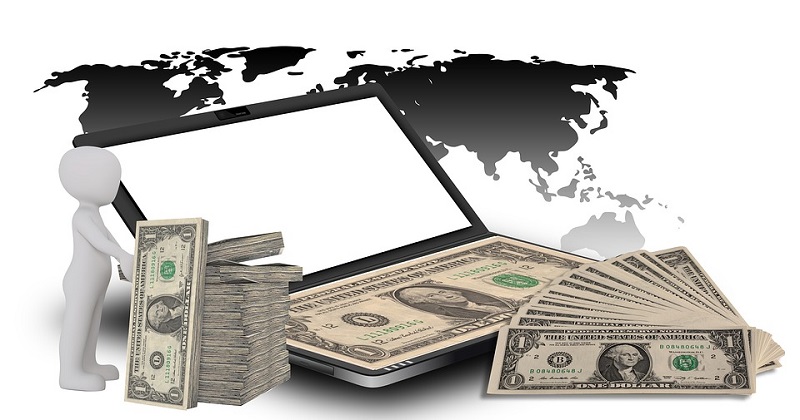 If you want a career switch or you're simply looking for new ways to make money on the side, new technology might be the thing that helps you to do it easily and successfully. Many people don't realise just how many ways there are to use the internet and technology as vehicles for making money and earning a living. It's something that so many people are already doing, and you should  be doing it as well. Even if it seems like a pipedream right now, it can be made a reality.
To prove to you just how simple and how possible it is to use tech to make money, we're going to talk you through some of the very best examples. You will learn about how to make money in big ways and small ways, and everything in between. Getting started and deciding which approach to take is always the hardest part of all this, but if you read on now and learn about some of the ideas, you'll pick up plenty of inspiration.
Share Your Knowledge Online
If you have a particular area of knowledge, you could write about it or make videos about it. This is actually very common now. There are many people on sites like Youtube that make money from pretty much anything they know about, from DIY to makeup tips. So it doesn't matter where your area of knowledge lies, the chances are you can monetise it online if you put the work in and present it in an appealing and digestible way. It's certainly something to consider.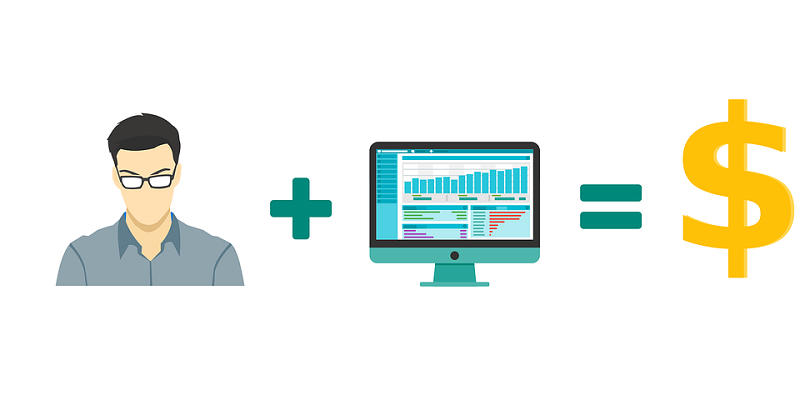 Let People Rent the Stuff You Don't Use
Many people have a lot of stuff stashed away in their spare bedroom or attic that simple isn't being used. But there are now apps and sites that allow you to rent out this stuff to people who need it for short periods of time. Tech like cameras and laptops are particularly popular among people who rent things from these sites, so this is definitely something for you to look into.
Create an App
The use of apps is rising all the time, and this is a trend that shows absolutely no signs of slowing anytime soon. So if you really want to go to where the money's being made, you should look into making your own app. This article clears up the question 'how long does it take to make an app?' You'll need to learn a lot before you can make a success of this, but once you get that one good idea, it could really take off and make you rich.
Learn Social Media Marketing
Social media is one of those things that you grew up using if you're under a certain age. That means you're probably a natural at using these platforms in meaningful and authentic ways. And that means you could be a real asset to a company that needs help with social media marketing. You can learn the ins and outs if you want to, but you'll probably pick it all up quickly.
Create an Online Course in a Niche Area
Online courses are becoming more popular all the time, and this is mostly down to the fact that people want to learn in affordable ways without leaving their homes. So if you have a particular skill, whether it's sketching or cooking or whatever else, you could set up your own online courses that people will pay for. Everyone wants to learn something, and you could be someone's remote teacher.
Flip Domain Names
Domain names are bought and sold all the time, and this is something you can really make the most of. If you buy them up and hold onto them until they have some retail value, you can potentially make a lot of money. Sure, it might not be quite as simple as that makes it sound, so you will need to learn more about it in depth if you really want to give this a try. But it is a legitimate way of making money online, so it shouldn't be dismissed.
Sell Your Troubleshooting Expertise
If you're one of those people who's really good at getting to the bottom of technical problems quickly, you should definitely see if you can do some troubleshooting online in your spare time. People will always be willing to pay for help from people who know what they're doing when it comes to fixing hardware or software problems in a rapid manner. That means you shouldn't have any trouble at all selling these kinds of services to people if you market yourself in the right way.
Go Into Customer Service
Customer service certainly isn't for everyone, but it's increasingly a career that can be done from home if you have a reliable phone and internet connection at your disposal. It's a simple way to make some money if you're struggling and you have some free time to earn a little more cash on the side. If you have a personable manner and the patience of a saint, working remotely in the customer service sector might be a good idea for you.
Learn Image and Video Editing
These two things are always in demand online, so if you're already familiar with them and you've done plenty of this type of work in the past for your own projects, you might be able to sell your services and make money from it. There are plenty of ways to get this kind of work. For example, Upwork is a good site to use for freelancers who are just starting out in image or video editing. You'll pick up consistent work and be able to build a portfolio for yourself.
There's a whole world of money-making opportunities out there as long as you're willing to explore them. You should go out of your way to find new ways to make money as technologies improve and new opportunities to make money open up. For now, these ideas will help you get started.