Writing for SEO is so much more than strategically placing a plethora of keywords throughout an article in order to increase traffic to a website.
In fact, Google Panda, one of Google's methods of tracking websites containing poor content, may detect and punish websites by lowering traffic to your destination.
There are two methods that smart and savvy SEO marketers use to increase visibility and awareness in websites: excellent content creation using SEO and social sharing. Both of these methods will attract and turn visitors into customers.
Excellent Content Creation
Content creation must come first in order for the website to establish authority. Misinformation, plagiarism (also referred to as farming), poor grammar, punctuation, and shoddy paragraphs will significantly reduce one's credibility and ethos. An SEO marketer needs to write excellent content so once readers find your website, they will stay on the page, and then return to read more great information later.
So what kinds of content will attract readers, and turn visitors into customers? Here are some ideas and suggestions for maintaining excellent content on your website:
Be Entertaining
Making people laugh is an art, especially in writing. If you have a knack for wit, by all means, go for it. One of my favorite websites is Catfoodbreath.com. (That's a terrific example.) The blog on the website states "Catfoodbreath: Furry.Feline.Fabulous." The tag line for this website's twitter feed is "I am a seventeen pound cat with a sushi habit."
Just from the URL catfoodbreath.com, readers will know that
a) the website is going to be about cats;
b) the tone of the website is going to be humorous and light.
On a side note, make sure the URL matches your website. Otherwise, it may appear deceiving to readers.
The content of the website is cat-related, fun, and humorous. The cat is always trying to farm off the family dog (dubbed the Labradumb). What makes this website work is the entertainment factor, and has also been named a cat blog finalist.
So, if you have a clever idea, and have the humor to match, you can be successful.
Be Informative
A website should have a take-away aspect for readers. Provide information that will enlighten, inform, or inspire. As an example, if your website has a domestic theme, you can include a favorite recipe for readers to try.
If your website is writing-related, provide a writing prompt or tip, or refer readers to a website. Book, movie, music, or web reviews are effective ways to inform your readers.
The website rottentomatoes.com is an informative website that has been used by librarians for movie selections, and for readers who want to see a movie, but is not sure to spend the money at the theatre or rent it on Netflix.
Rottentomatoes.com features reviews from film critics across the U.S., and also features reviews by readers. Not only is rottentomatoes.com an informative website, it is also a fun website: if the reviews are above 50%, the movie gets a certified fresh tomato. If the reviews are at 50% or below, the movie gets a rotten tomato.
There is a big green splat next to the movie icon, hence the website's name and theme.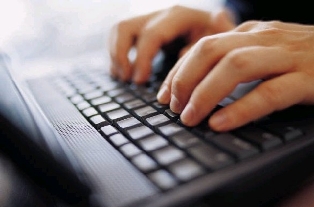 SEO Social Sharing
Once you have established a humorous or informative website, you can talk about sharing!
This is the second important part of having a successful website. You can have a fantastic website, but it will not be useful if people cannot find it.
Here are some ways to use social networking and sharing to direct traffic to your website.
Links
First of all, make sure that your readers can find you. If your link shows up on Facebook or Twitter, and your readers click on the link only to view the dreaded 404 error message, it will turn people away from your website.
The 404 error message is the cyber equivalent of a dead end road or a roadblock. Check your links to be sure they are live.
Using Social Networking Websites
On the bottom of your website, there should be buttons such as Digg, Email, Facebook, Google+, Instagram, Twitter, and YouTube. Encouraging readers to share your information is free advertising and it is word-of-mouth online.
It is also helpful to set up accounts on social networking sites to interact and redirect readers to your website. When readers do ask questions or make comments, it is important to provide quick and positive feedback, so readers do not feel ignored.
If you are not sure where to start with social networking, I would recommend starting with Facebook and Twitter.
Conclusion
Now that you have a few ideas about what constitutes excellent content creation, two ways of delivering the information on your website (humorous and informative), and a quick course on using social media for sharing and attracting readers, you are on your way to effective writing for SEO and customers.