You might have heard the name of Squidoo many times and might have visited that site too.
But have you ever thought that how big earning potential that platform have?
And how you are going to make money online by creating Squidoo lenses?
What is Squidoo?
Squidoo is a web 2.0 property website where you create your content and there are thousands of readers who will be reading your content.
In Squidoo terms our content is called Lens.
So what actually you are going to do here is create lenses. With Squidoo, you can make as much money as you like.
Some people are making money by building a few hundred lenses, and they are making $2,000 per month, call it a full time income and leave it like that.
According to them Squidoo is the only place where they are going to achieve their dreams and going to convert it into a full time income.
Why Squidoo? Is there are many other platforms?
A big question might be running in your mind that "why am I giving importance to Squidoo lenses?"
And why am I saying to make lenses on Squidoo?
Here is the answer.
Google have become so much unpredictable these days that no one knows which type of algorithm they are going to launch. So your blog might be a big blog one day and after Google's update you can lose all.
Squidoo is such a web 2.0 property website which is having PageRank 7 with world Alexa rank of 200 so this website has gained so much authority in online world.
But most importantly of all…
Squidoo was hitted by Google Panda and it managed to recover from it!
How many of all you 'awesome site with awesome content' owners can say that?
Squidoo has recovered once. So if it ever gets slapped again, it is likely to recover again.
The simple fact of the matter is that reality demonstrates that Squidoo is a feasible and safe way of making money online.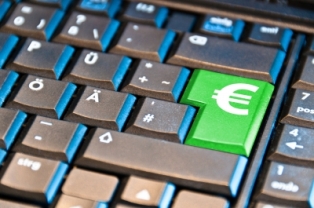 How to work with Squidoo?
Like we do keyword research before writing any post or before promoting any affiliate product, same principle applies here too.
You will have to do keyword research and then accordingly you can create Squidoo lenses.
Squidoo lens creation need little hard work but once you will start creating them then you will master of creating them soon. Keep creating the lenses and very soon you will know all the good and bad of a successful and failed lens.
If you don't want to create lenses at yourself then you can outsource lens creation services from Fiverr. There are too many guys who will create quality lenses for you in $5 only.
The best part in Squidoo is you will not have to spend your time in making backlinks, because Squidoo already have big authority.
Requirement of a great lens
Select the product very carefully.
Don't run for commission; see the quality of product too.
Create a lens explaining all benefits of a product. If you cannot explain, don't bother building a lens.
Don't show any fake data.
May not bore the reader to death with inane banter and random ramblings that were obviously put in there as keyword stuffing.
Must actually make a real attempt at connecting your visitors (read: potential buyers) with the products they are interested in.
Must be placed in the appropriate Squidoo category and sub category.
Make it open for comments.
Select appropriate amazon products.
Final Words!!
Finally I would like to say that Squidoo is a great platform to monetize. All you will have to is little study about this and make your mind to start creating valuable lenses.
Very soon you will start seeing money coming in your pockets.
All the best!!
Image courtesy of franky242 at FreeDigitalPhotos.net