Making yourself as a good freelance content writer is a milestone to reach. It is not a child's play. It is easy to say but it is hard to succeed.
Being a freelance content writer and making some income through freelancing is definitely not an easy task to do.
So, if you want to cherish your life as a freelance content writer or want to make it as your professional source of income then you must take it seriously in all aspects.
Therefore, in order to prepare yourself as a good freelance content writer you must follow these ideas as highlighted below.
Great Skill on Language
You have to be familiar with the language in order to inscribe some unique content.
Sentence construction must be correct and it should be free of grammatical errors at the same time.
Strong Knowledge on the Subject
You must have sharp knowledge on your content writing subject.
Without having strong ideas and intense plans, you may produce some gibberish content that your readers might not appreciate.
So in order to avoid that, you must know well before you start jotting down your points.
Produce Unique Content
The search engines like Google, Yahoo etc strongly penalize redundant content.
As a result, it notches down your websites rank which is definitely very discouraging for your site.
So as a content writer, you must have the sole responsibility to see that the company's site rank must not get punished by search engines.
Henceforth, in order to achieve the goal you must have the capability to produce sole and exclusive content.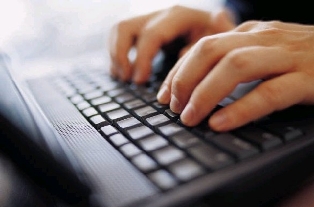 Motivating Capability
As a freelance content writer you must have that power of winning reader's sentiment with your content writing.
If you are writing a sales landing page then you must know the art of capturing reader's sentiment, so that they get motivated to buy the company's product.
Keyword Density
You must have to keep in mind for maintaining proper keyword density in your content writing.
If your content is filling with maximum amount of keywords, then the search engines will put your site rank down.
Overusing of keywords is also a daunting factor and therefore one has to keep a sharp eye on the number of keywords being used in the content.
Thus when preparing yourself as a good freelance content writer, this is one of the vital factor which has to be in mind too.
Time Managing
While preparing yourself as a professional freelance content writer, you must plan your time well.
Your clients will be waiting on you for articles which they need to put up regularly on their sites for SEO purposes.
So if you failed to reach the deadline, chances are there to lose your future projects from your respective clients.
Therefore, in order to be the best and suitable freelance content writer, you must deliver the exclusive and motivating content on proper time.
Avoid Writer's Block
If you find that you are not getting any ideas on a particular topic to write, then don't just simply rush to a writer's block and gain ideas from there.
There are some ways in order to get rid of this.
First move yourself away from your computer. Take a little break, go for a little walk and return to home.
So after this refreshment, now start thinking on your topic, surely ideas will start flowing on your mind.
Thus, if you have already set your goals to be a freelance content writer, then these tips would surely be a great help for you and you can easily sail through in producing inimitable content for your site